December 2, 2010 - 10:27am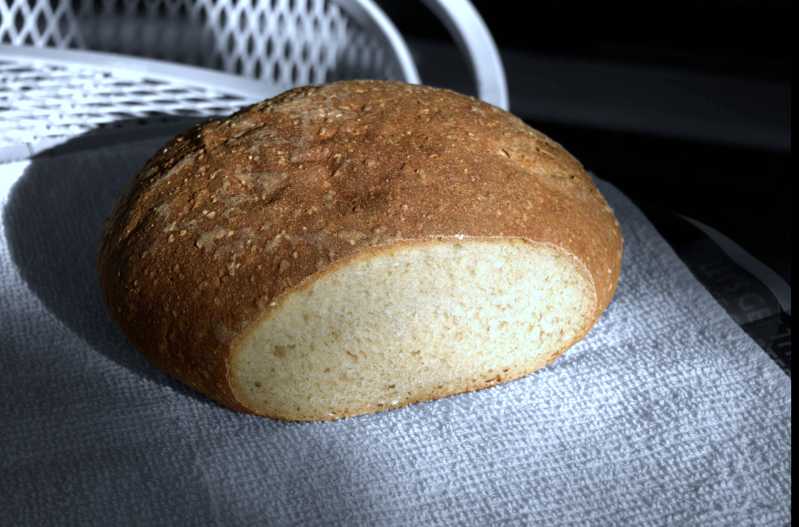 This is an oatmeal loaf I made last weekend.  I made it with a generous half-cup steel cut oatmeal (sold as Irish Oatmeal or Scottish Oatmeal), nearly three cups white flour and my whole-wheat sourdough starter which is actually rather mild as I culture it in the refrigerator.  The night before I make a sponge with about half the total flour and uncooked oatmeal.  The following morning I add the rest of the flour & oatmeal, knead it, shape it and let it rise several hours.  My baking stone allowed for a good crust.  I'm rather fond of it.  By the way, if you have not tried hazelnut oil on your bread I would urge you to treat yourself to a delicious alternative to butter.  Actually, I prefer the hazelnut oil to butter and the lipid profile is more salutary to health anyway.
I used GIMP to make everything but the loaf in the image black & white.
thanks for reading