November 30, 2010 - 5:13am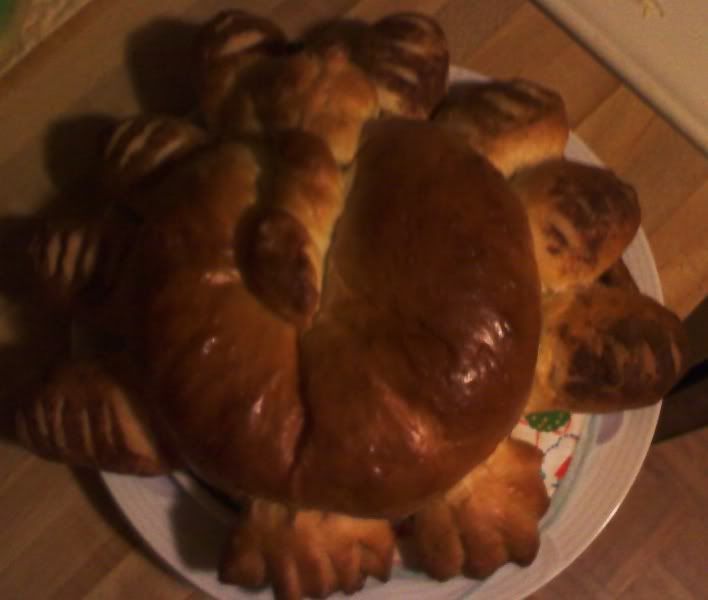 Turkey Loaf of Bread:  Made this for Thanksgiving this year...put cinnamon on the feathers and then cut into them with a scissors.
Alligator Loaf of Bread:  Used cloves for the eyes, this was my first sculpture.
Braided Egg Bread:  My first try at braiding...didn't turn out too bad.
Got any other scultpture ideas or pictures, let me know!  I'm open to anything!