November 24, 2010 - 10:21pm
Thanks Caroline 'trailrunner'
With a house full of company, my little grandaughter helped me make this apple and pumpkin pie.  We used Caroline's buttermilk crust recipe..ran a little short on dough..so didn't get a fancy crimped edge..no matter, won't affect the taste... we also made a couple of pumpkin pies too..no problem just pieced in the edges.  Making a deep dish apple next time I will triple the recipe..also 3X for 2 large pumpkin pies.  I like plenty of dough to work with and can always make cinnamon twists with extra dough...we like our crust a little on the thickish side...especially when it's this buttery tasty and DIL requested a thicker crust, made me smile! 
Grand daughter picked the Indian girl pie bird for Thanksgiving, she liked her better than the Indian boy!  I have a lot of pie birds!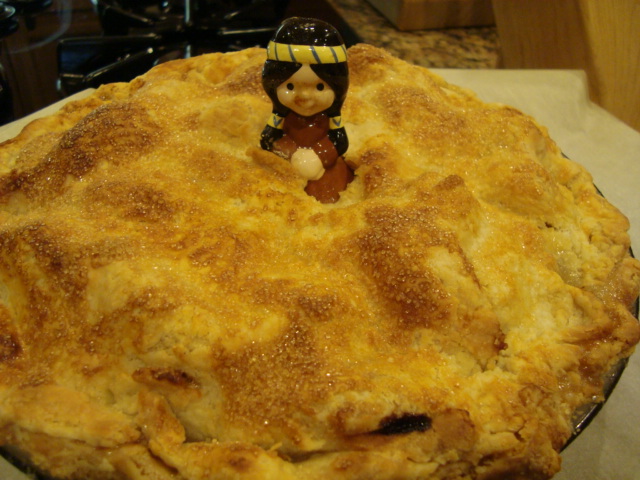 Happy Thanksgiving to TFLoafers!
Sylvia