November 20, 2010 - 9:59am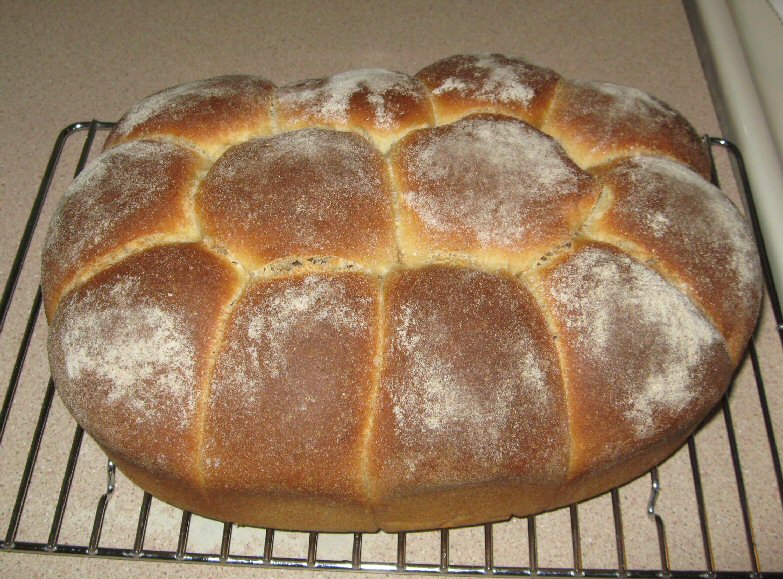 Sweet Wheat Dinner Rolls or Bread
1 -1 1/8 cup warm water
1 egg
1 egg yolk
4 tablespoons butter, room temperature
1/3 cup sugar
2 tablespoon honey
1 rounded teaspoon sea salt
2 cups Hi-Gluten or bread flour
1 cup whole wheat flour (optional, if not using add 1 more cup bread flour)
1/4 cup instant potato flakes
1/4 cup dried milk powder
1/2 teaspoon vanilla extract
1/2 teaspoon orange extract
1/4 teaspoon nutmeg
2 1/2 teaspoons yeast
Optional egg wash:
1 egg plus 1 tablespoon water beaten together
Add all ingredients to your bread machine and process on the dough cycle.
Form into loaf or divide into 12 dinner rolls. Place in a greased pan, let rise for 75-90 minutes or until doubled. Preheat oven to 350 degrees. Brush with an egg wash, if desired. Bake for 25-35 minutes.Remove from pan cool on a rack.