November 7, 2010 - 9:52pm
Whole wheat green tea bread with red bean filling
Green tea and red bean are the food pair that I love.  The bitterness from green tea complements the sweetness from the red bean paste really well. I have the left over of red bean paste I made for my homemade green tea ice cream last week. I have a big container of it and I don't like to see them going to waste. So, it makes a perfect timing to get on baking some green tea bread buns.
I used the white bread sandwich loaf recipe from Peter Reinhart's Bread Baker Apprentice cookbook as a base. This bread is more like enriched bread than sweet bread. I figured that the red bean paste would add the richness and sweetness to the breads. Therefore, the recipe should be fine with just enriched bread dough.
I used 80% whole wheat (12% protein) and 20% all-purpose flour (10% protein) as flour mixture. You can also substitute these with bread flour, which should results in softer bread. I brushed the buns with milk, followed by melted butter, instead of egg-wash. So, this has resulted in less shiny crust.
I like to think that this bread is relatively healthy. It got high percentage whole wheat flour, green tea powder (rich in vitamin C and antioxidant), and red beans (irons, protein, fibre). So, it make a good alternative snack.
If you're interested in the recipe, you can find it here:> http://youcandoitathome.blogspot.com/2010/11/whole-wheat-green-tea-bread-bun-with.html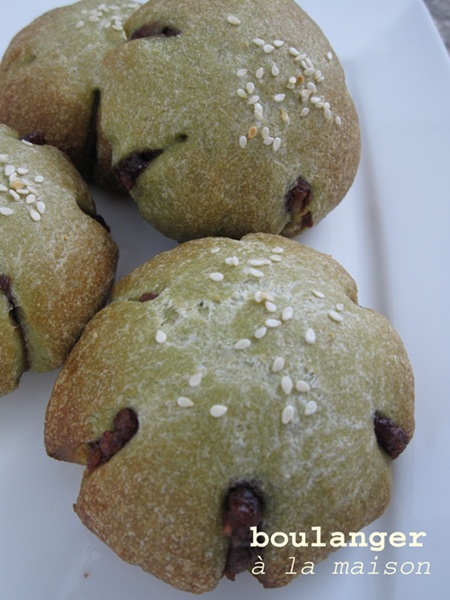 I made into three different shapes, flower shape ones (this picture), bread rolls in bread tin, bread rolls in cake pan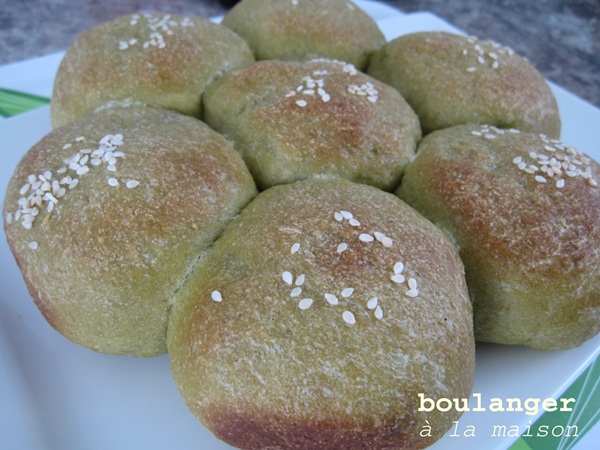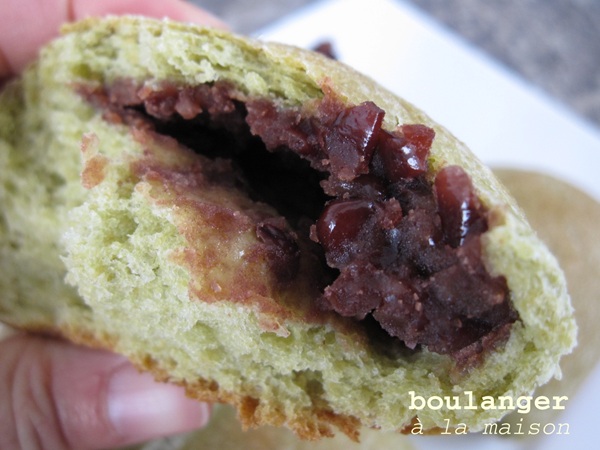 Yummy red bean paste that I can just have them straight without any bread or ice cream.
 Sue