November 7, 2010 - 1:59pm
Sweet, Sour and Earthy: My new favorite rye bread
It's been quite a while since I've made a rye bread, and I've been missing it. I've been admiring the ryes other TFL members have been making, especially those with a very high percentage of rye. I've also noted the comments about the special sweet flavors reported when hot rye soakers or mashes have been included.
This weekend, I made Hamelman's "80% Rye with a Rye-flour Soaker" from "Bread." This is the first time I've made a bread with over 70% rye flour and the first time I've used a hot rye soaker. The results were just astonishing. This is my new favorite rye bread.
I proofed the loaves seam side down, so the seam side was up when the breads baked. I did not score or dock the loaves but let them "burst" willy nilly. As occurred the last time I did this, I'd sealed the seams too well, and the loaves didn't burst as much as I'd hoped. None the less, I got really good oven spring, and the loaves had a high profile when sliced.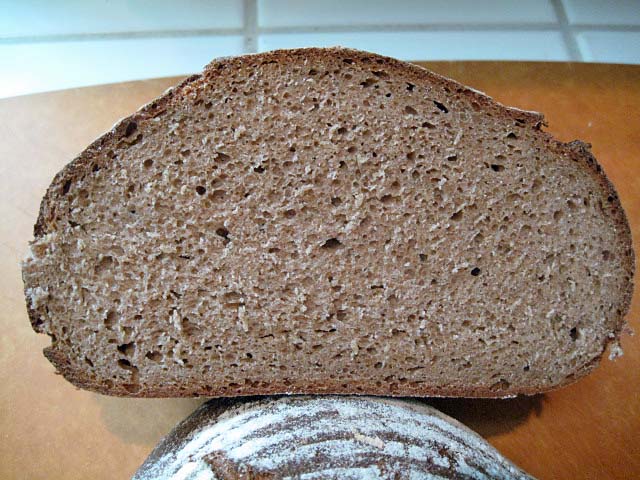 After the loaves were baked and cooled, I wrapped them in a spare raw linen couche for about 24 hours before slicing. The crust had softened and was nice and chewy. The crumb was pretty much as expected.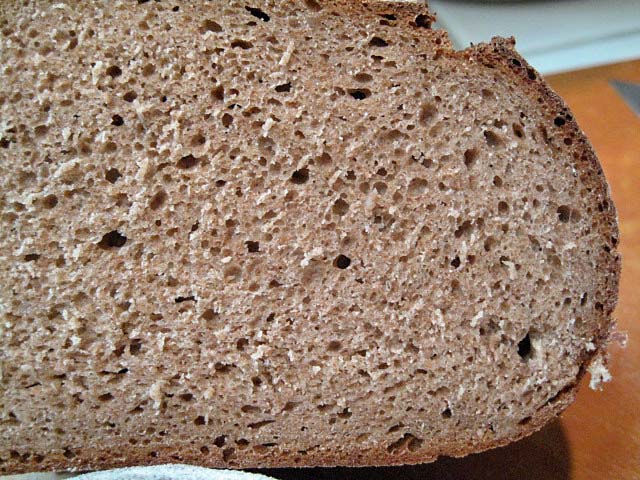 The flavor was notably sweet but with a nice tang and earthy rye flavor. It is delicious just plain and made a wonderful sandwich with smoked turkey breast. I'm anticipating great enjoyment when I have some with cream cheese and smoked salmon for breakfast tomorrow.
David