October 27, 2010 - 4:08pm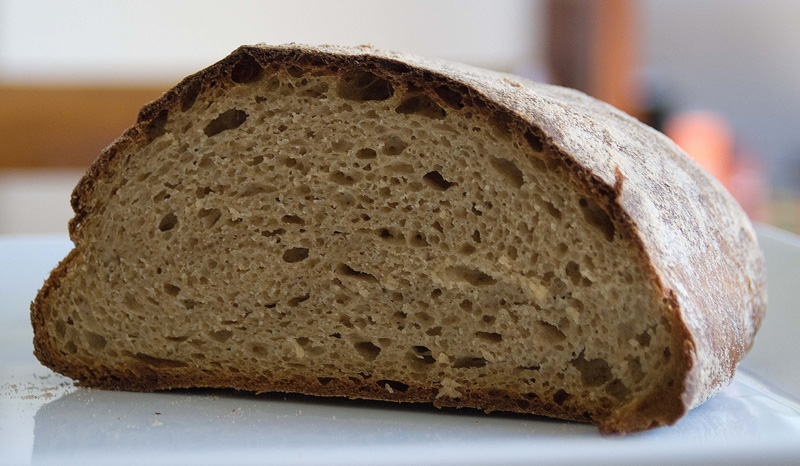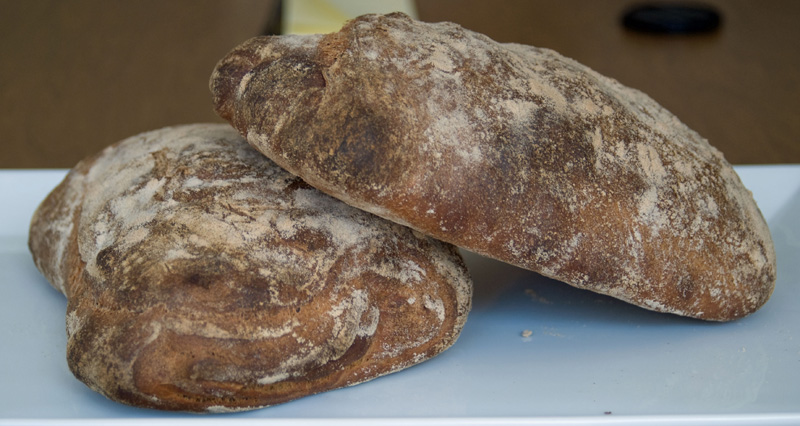 I'm new to the Fresh Loaf website, and a new student of home bread-baking. I want to chronicle my journey on this blog, and I'm definitely after that ultimate taste and texture in creating bread.  
These whole wheat ciabattas aren't my first attempts at baking bread, but they are my favorite flavors and textures so far. They're made with white whole wheat flour, (hard white wheat), using the recipe formula for Whole Wheat Focaccia from "Peter Reinhart's Whole Grain Breads:New techniques, Extraordinary Flavor."
The flavor and crust are excellent, although I was hoping for a little more open and airy crumb. I think next time I'll try using regular whole wheat, (hard red spring wheat), a better thermometer, and either a shorter or longer delayed fermentation in the fridge, depending on how the dough seems to be developing. Once I learn to create my own natural leaven, I may try that with this recipe too.
Here's short list of ingredients and tools that I use:
baking stone
parchment paper
pizza peel
oven thermometer
I'm really enjoying this learning process, and eating the bread I bake is such an immediate and gratifying creative experience. I love the community that sharing food can create, and one of the things I love doing most is sharing an evening with great friends, food and conversation.
And great bread.