October 23, 2010 - 1:44am
First time making baguette
Finally, I got over my procrastination of making baguettes and got on with making one.
My first attempt wasn't great and wasn't too bad either. There are things that I've learnt and will take them to my next bake. There were no issues with the taste and the dough strengths and extensibility. 
The issues I had with this bake were scoring, underestimation of the baguette size when it's fully-proof (i.e. it extended beyond my baking tray), baguette transfer from couche to baking tray.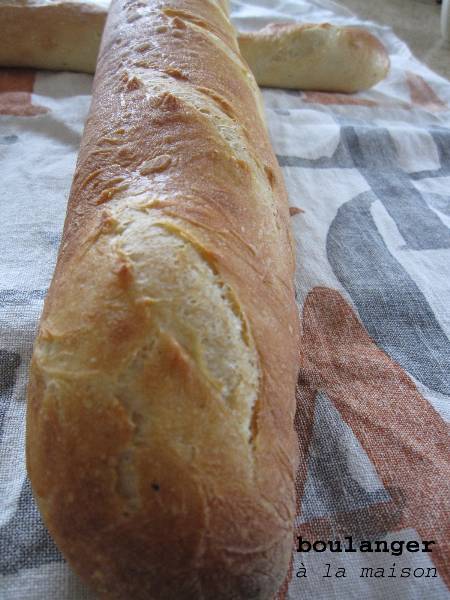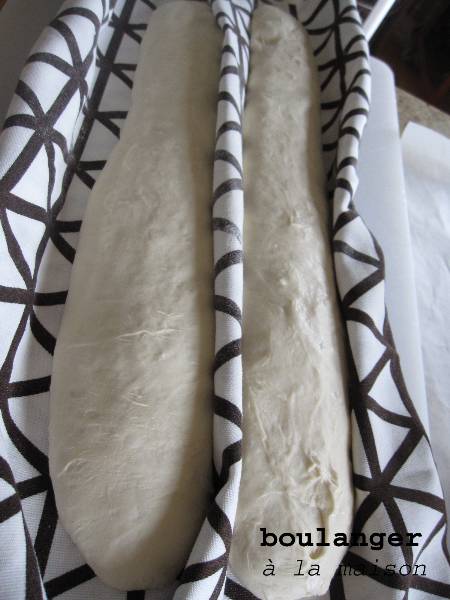 My home-made couche from an off-cut of IKEA curtain:)
Garlic and parsley baguettes with a mussels in white wine, yummy dinner!
You can also fine more details and photo in the below links.
http://youcandoitathome.blogspot.com/2010/10/first-time-making-baguettes.html
Sue