October 20, 2010 - 8:58am
I've been playing around with the no-knead ciabatta recipe for a while, and am finding a major problem:  my ciabatta comes out with one giant air pocket.  Last night I made three loaves all from the same 100% hydration recipe.  With the first I stirred the 18-hour proofed batter then poured out one loaf and put it right in the oven.  Here's how that one came out.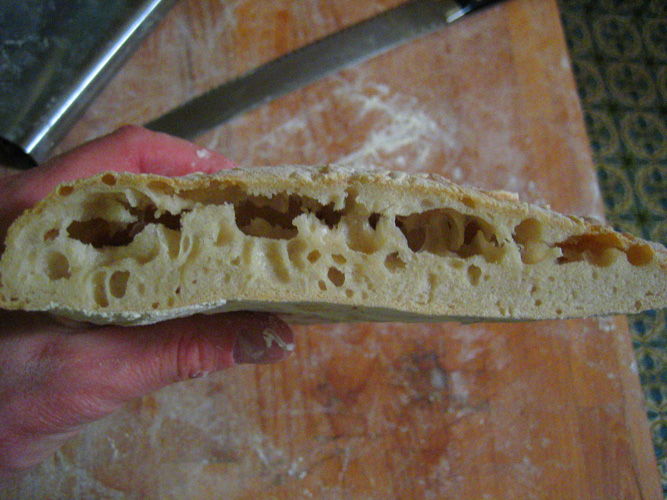 You can see even with no proofing time it got pretty large bubbles and most are at the top.  About 2/3 of this loaf had one giant bubble at the top, so you end up with a really thin top crust.
The second loaf I proofed for 45 minutes, then flipped upside down and baked right away.  I thought this might help redistribute the air pockets to the bottom so they'd rise through the bake and you would get a nicely uniform webbed structure.  Nope.  Even worse.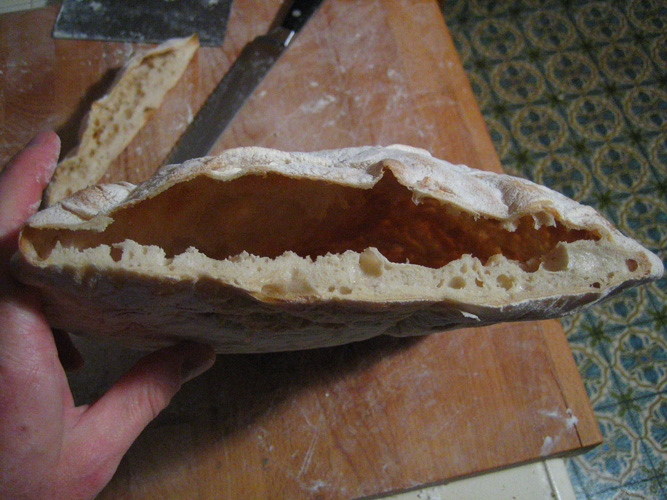 The final loaf proofed uncovered for about 90 minutes, didn't get flipped, and came out with the most dramatic structure yet.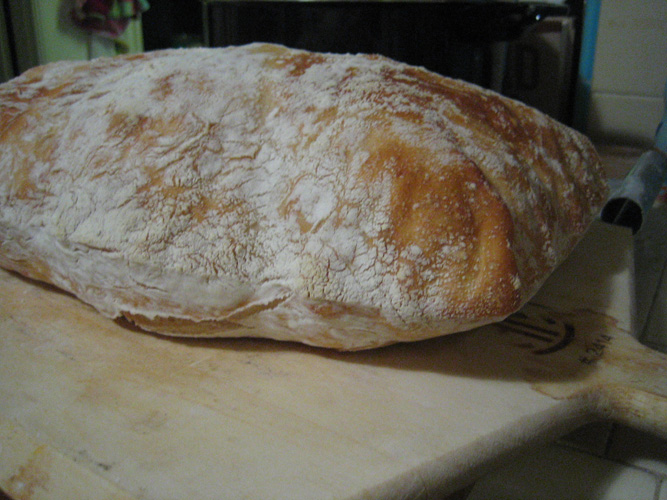 I haven't cut that one open yet but I expect it'll be like the Christmas turkey in National Lampoon's Christmas Vacaction--all brown skin and hollow inside.
So what gives?  Is 100% hydration dough just impossible to bake?  I know there's too much flour on all but the last loaf, which affects browning.  I'm thinking the batter is so thin that the bubbles instantly rise to the top and the use of high-gluten flour means the crust just stretches out like a latex balloon.  Should I switch to all-purpose or just lower the hydration to 85-90%?
I've got the recipe on the bread section of my website so you can see the formula in detail.  I think it still needs some tweaking!
Peter