October 12, 2010 - 11:38pm
1st try: Peter Reinhart's "Struan"
For a change, i decided to lay a side my beloved "BREAD" by Hamelman, and go back to my first baking companion: "Peter Reinhart's" Whole GRain BReads.
I always wanted to bake the Struan, but the laborious and tedious preparation for this bread deterred me. Yesterday, i took a deep breath and gave it a try.
The Recipe (750 g loaf) calls for butter, sweetner, and cooked and uncooked soaked grains. This is a 100% wholewheat bread.
I deviated in two places: 1) folded the dough once after the first 30 minutes of the total 1 hour bulk fermentation. 2) I did not add the extra flour, so the dough was wetter than suggested by Reinhart.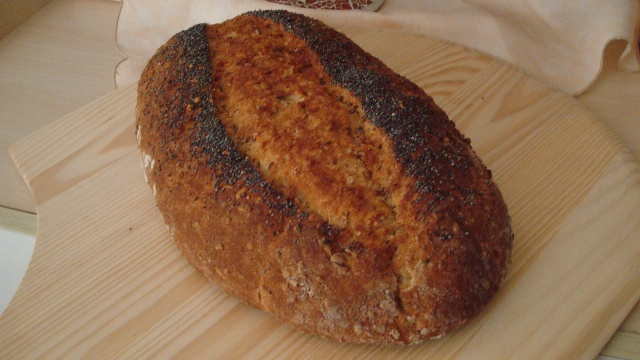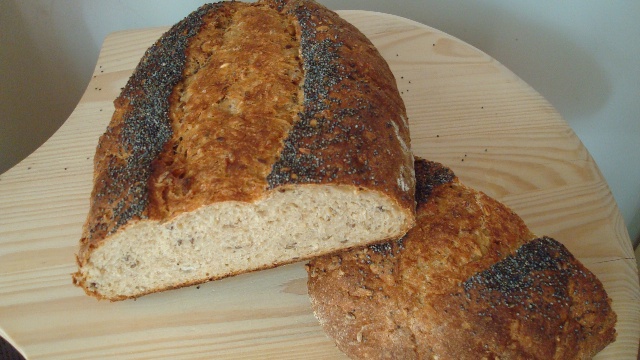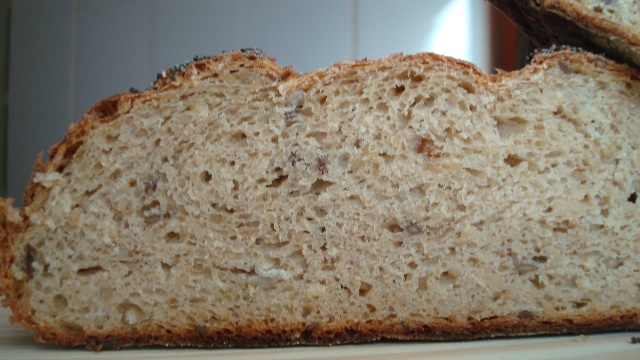 Now that i did Baked it, i realized that i should have either added the extra flour called for, or shortened the final 1 hour final proofing time to 30 minutes max. The Loaf was overproofed.
The taste of the bread is absolutely superb, sweet soft interior with chewy soft grains, and wheaty after taste.
 Highly recommended!!