I was always amused as an apprentice that in the award rates for bakers there was a category for single handed baker  i could just imagine some poor soul that had been in a loosing argument with the dough dividing machine. Of course it actually referred to a baker employed on wages working alone doing the whole kit and caboodle.   
Anyway i am currently a single handed following a rotator cuff and repair to a full width tear of the tendon in my right arm six weeks with an abductor sling on both night and day  fortunately that came off last week and now a further six weeks with physio and passive exercises.
Today's bake was a sour dough  Multi grain with home brew lager and a dash of molasses
300g multi grain mix flour
300g sour dough culture (100%hyd)
100ml home brew lager
9g salt
9g molasses 
all the ingredients brought together for a quick mix then allowed to autolyse for about 20 min then a further 5 min mix and another autolyse for about 20 minutes and a further mix for about another 5 min in the kenwood chef.
the dough was then stretched and folded after an hour and repeated  and then made up and into a cake tin  allowed to prove for 1 hour and into the fridge with cling film overnight the next morning it was put outside into a warm spring day for an hour or so then brought in and washed with an boiled arrowroot (starch) paste to help stick the sesame seed and give the dough piece some protection from the fierce heat of the oven.
 No scoring was attempted as the dough was below the top of the container and it was fairly fully proofed hence only a small amount of oven spring shown in the photos
i was pleased with the loaf it had a nice open texture and an excellent taste.
the dough has risen quite well and close to full proof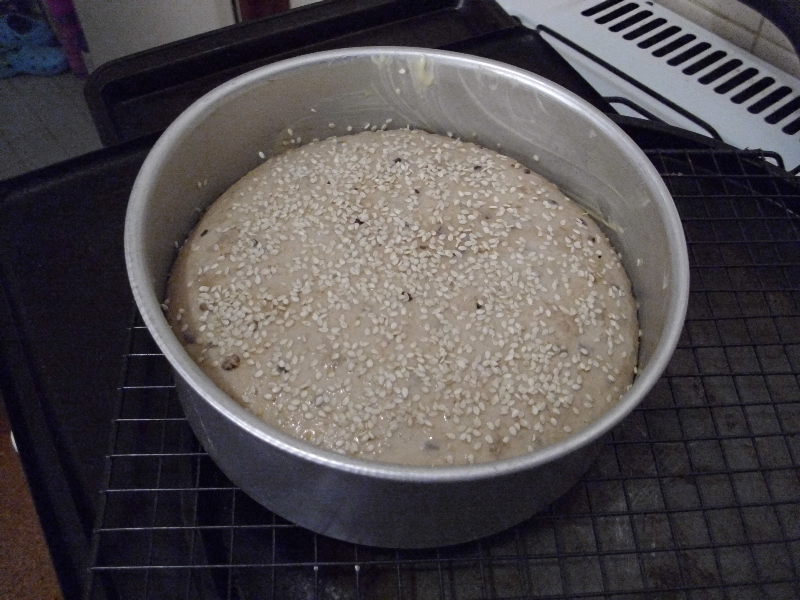 a small amount of oven-spring no tearing of the crust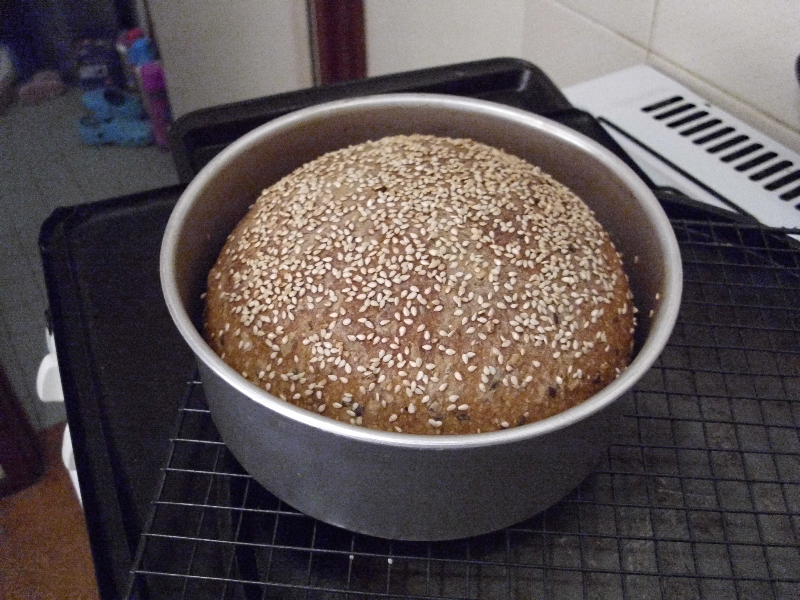 the cut loaf revealing  a nice open structure and the graininess of the mixture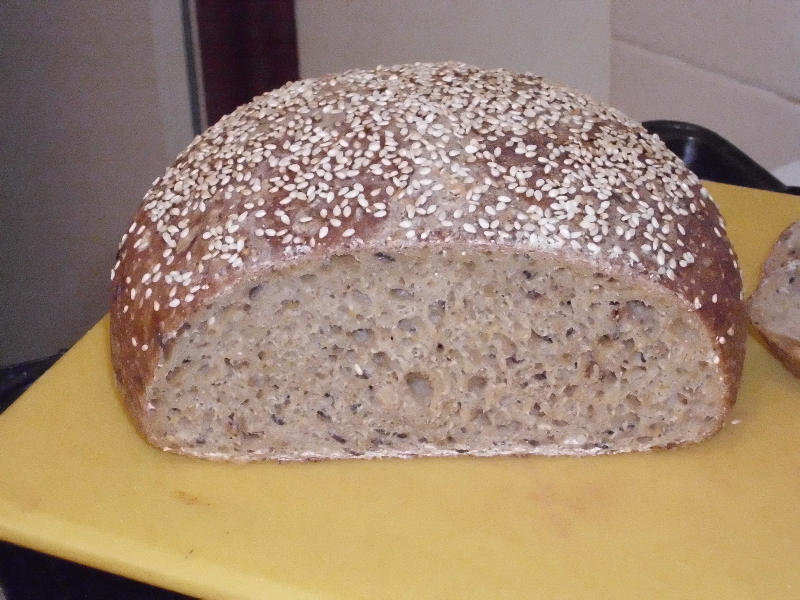 a few slices with some dislodged sesame seeds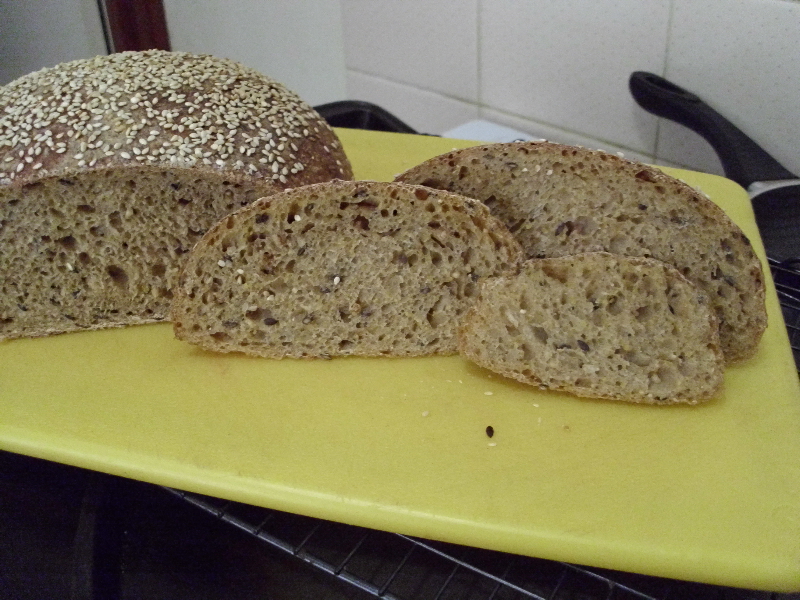 all in all very happy with the result excellent taste and not to bad for a single handed result
regards Yozza