September 21, 2010 - 6:55pm
9/20/10 - Loaf For My Brother and Friends...
Hey All,
So my mother keeps pestering me to send my brother a birthday card for his birthday on September 22nd...  Personally I think sending a $5.00 card + $0.44 postage that just says Happy Birthday is sort of lame...  I don't think sending birthday cards is really a guy thing either...  So what's a guy baker going to do for his brother who lives on the West Coast?  Bake bread and ship it to him via USPS Priority Mail...  So here's the project.  How to bake a loaf of bread large enough to survive the 2 day trip out West without drying out and getting stale, and fit into the large priority mail package box which is 12" x 12" x 6"...   Hmmm...  Here's what happened:  I had some lasagna pans that were as close to square as possible, and my floured linen couch fabric...  Here goes...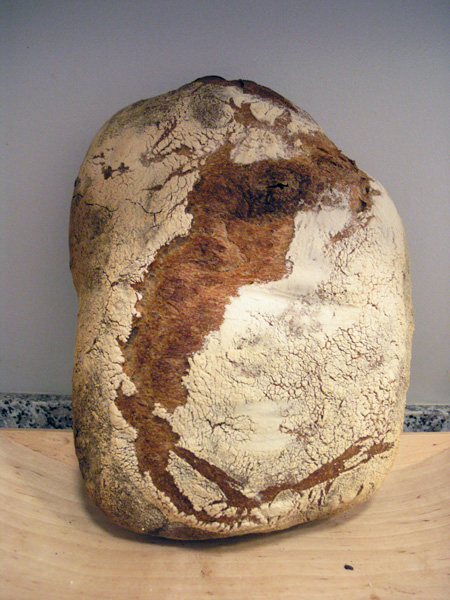 Here it is!  It's about 13" x 10" x 5" and weighs about 1800g after bake...  Total dough weight before bake was about 2150g...  It took a little work getting it into the box, but it worked...  The cool thing about this big priority mail box is that you can ship up to 20lbs for $14.70...
Side profile and crackly crust!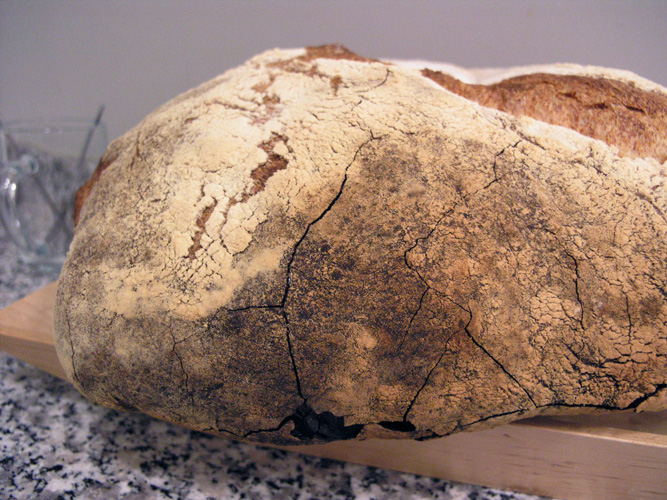 More crackly crust!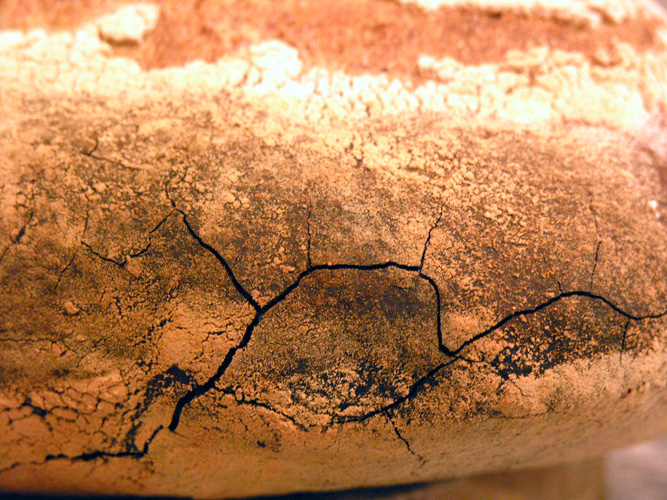 Close-up of crack!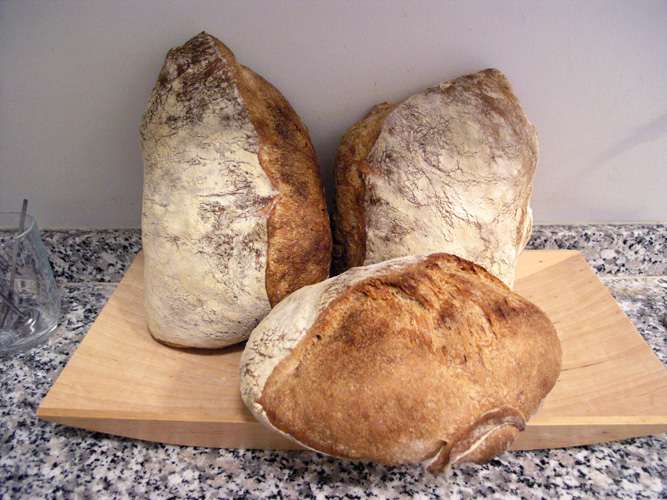 Some little ones for me and my friends at work...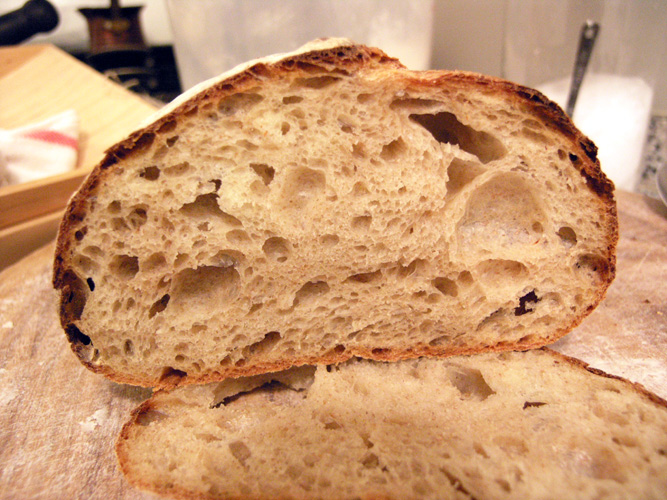 Crumbshot of one of the little ones...  I hope the big one as a nice crumb like this one...  Maybe my brother will be nice enough to send me a crumbshot when he gets it...
Enjoy!
Tim