September 19, 2010 - 2:48pm
Seeing all the latest posts on seeded levain breads and there looking very tasty with fall approaching I thought I would give this fairly new recipe an attempt,  from http://www.northwestsourdough.com  it is posted on Teresa's blog and called 'Northwest Mill Grain @100'.  
This is my version using KAFlours handy and lovely fresh all natural highfiber blend of, whole oat berries, millet, rye flakes, wheat flakes, flax, poppy seeds, sesame seeds and sunflower seeds, I also added more whole wheat flour and upped the hyration slightly.  I halfed the recipe and made one loaf. Perfect for fall, a hearty, delicious loaf,  with a nice crust and just the right amount of chew.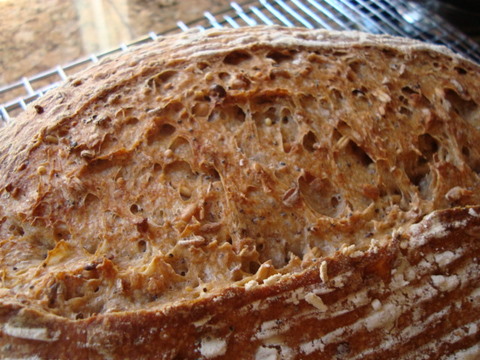 Packed full of tender fresh seeds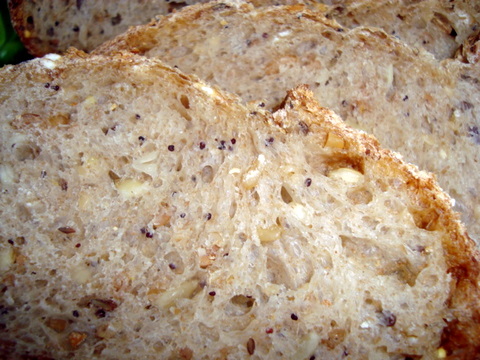 Sylvia