September 18, 2010 - 2:46am
Hello All,
I'm a Korean home baker with 4years baking experience.
In most of Korean bakeries, they make some cakes and pies and sweet breads. Hard rolls are not popular here.
You can find some baguette. However, the baguette is not pure sometimes. They add milk, cheese, butter, sugar, etc.
When I traveled European countries, I tasted some really nice breads and I decided to make something like it by myself.
I studied from this website and some books.
This is the latest version of my study - my daily bread.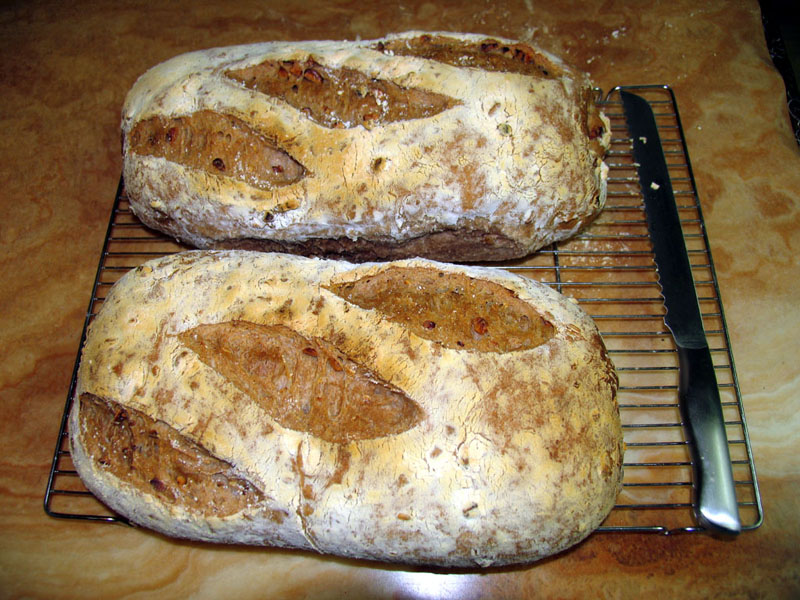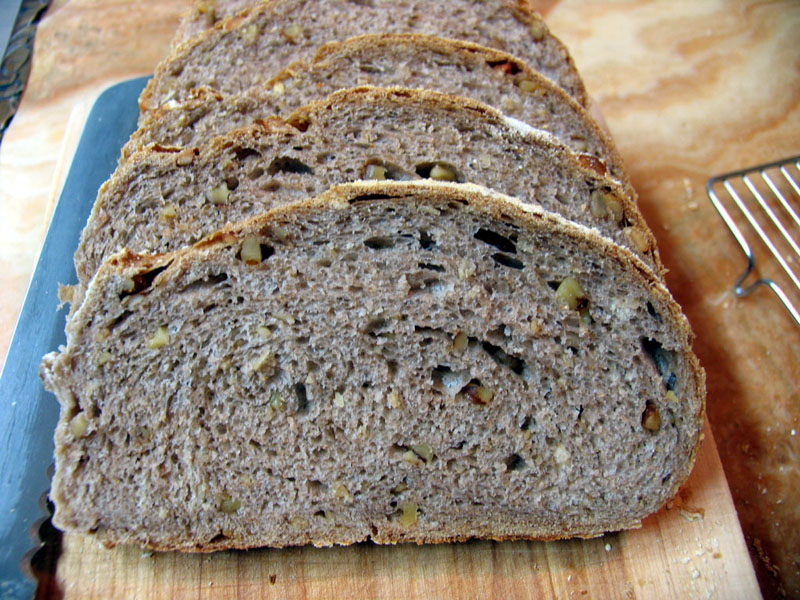 <Sponge>


Whole wheat flour 400g


Water 850g


Pressed oat 100g


Molt 1g (1tea spoon)


Instant dry yeast 15g


Sea salt 17g


Mix them all, cover with plastic wrap and leave in room temperature for 30minute.
<Dough>
Bread flour 800g
Walnut 200g - pieced as you like
Grape seed oil 200g
Mix the sponge and bread flour just until no flour shown. Add walnut and grape seed oil and mix just until oil is fully mixed with dough. In a oiled bowl, put the dough and cover with plastic wrap. Place at room temperature for 10 minute.
Carefully take out the dough from the bowl on lightly oiled work place. Stretch and fold 4 sides of the dough and put it back to the oiled bowl. Cover and wait for 10 minute.

Take out and fold 3 more times with 10 minute interval as described above.
Let the dough rise double of its original size in room temperature. Divide dough and make two big loaves.
Cover with cloth and let rise for 45 minute at room temperature. Bake at 230oC preheated oven 45 minute. I put one cup of boiled water in a bowl of preheated gravel to generate steam.
The final result is as above. Please advise me if I have something to improve.
Thanks.