September 15, 2010 - 6:51pm
Documenting an Obsession, the first week
Prehistory: waaaay back in 2007, I was obsessed with making Neapolitan pizza at home--self-clean cycle, quarry tiles, Jeff Varasano. That's where I first learned about autolysing and slow fermentation. And it explains my unhealthy preoccupation with getting the wide open crumb. During this time I also made some nice lemon rolls (from a sticky bun recipe, minus the cinnamon, minus sticky topping, lemon zest in place of cinnamon: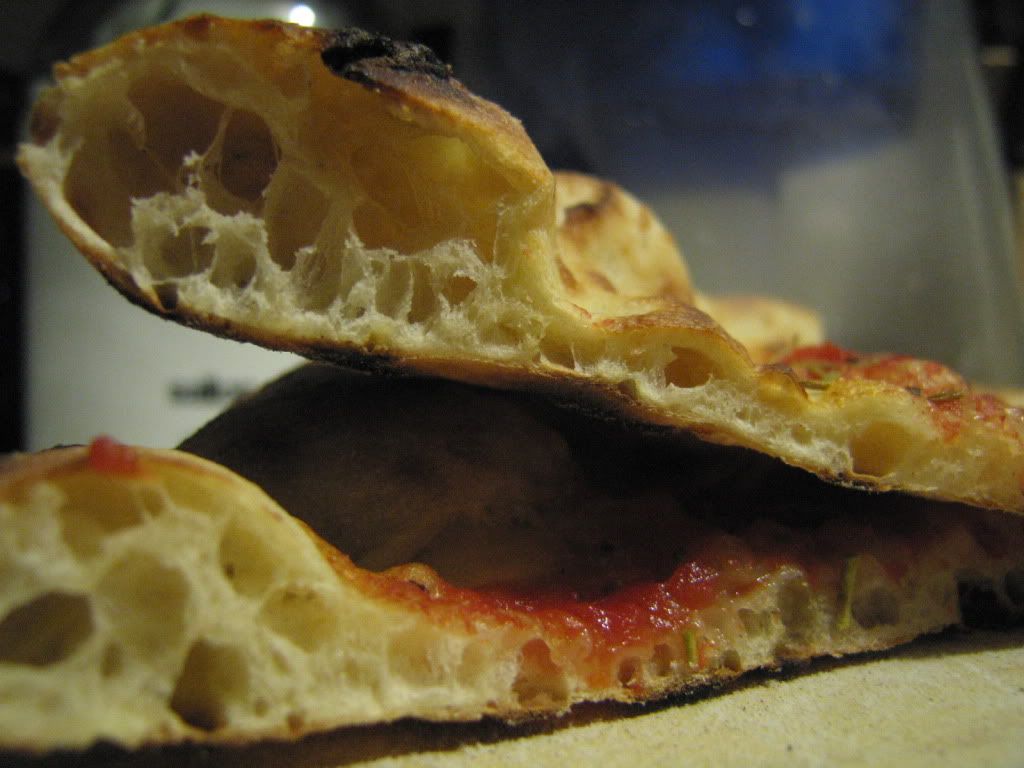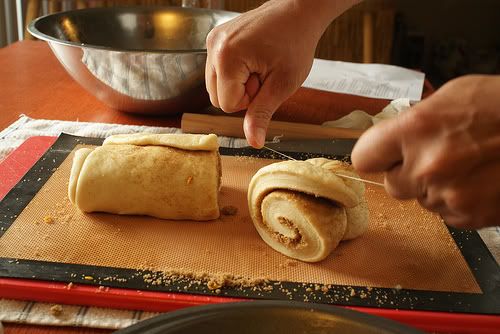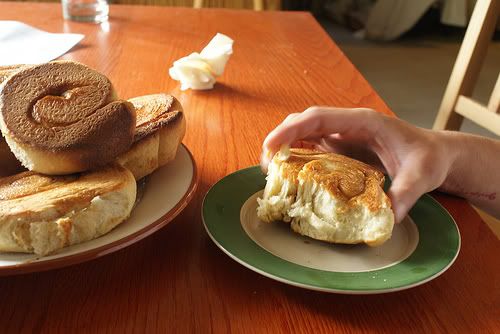 After baking at least one pizza a day for 40 days, I was baked out.
Fast forward to 2010. Somewhere between having delicious bread while on vacation this August in Los Angeles (homemade by my friend Daisy, and also from Breadbar (alpine loaf!!!)), baking a few disappointing loaves for an office event, discovering The Fresh Loaf, watching this video of Richard Bertinet masterfully kneading super-sticky dough, and dating a woman who loves bread, I caught the baking bug...
Day 1: Stock up on King Arthur flour (bread and AP). Order sourdough starter from Breadtopia...
Day 2: Feed starter...
Day 3: Wait...
Day 4: Baking test day! Sourdough baguette I and Brioche I

For the baguette, I roughly follow the method outlined in this post by dmsnyder, along with the baguette shaping technique shown here. Since I'm now obsessed with Bertinet's slap-fold technique, I knead more than is called for in the recipe. I'm very pleased with the resulting mini-baguette: it's got a nice sourdough tang (thanks Breadtopia!), chewy moist open crumb, and a crunchy crust: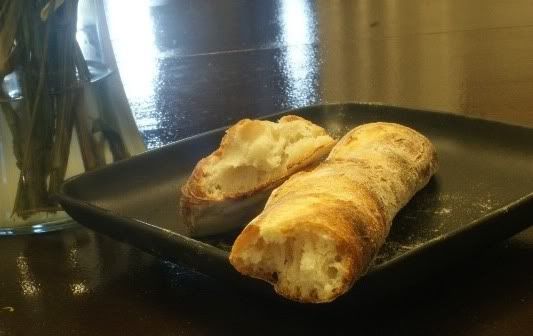 I'm simultaneously working on a test brioche--have plans to make the real brioche the next day to impress gf--using this recipe (but kneading by hand, a la Bertinet). Delish! I eat one slice, feed the rest to my housemates.
Day 5: The brioche loaf that counts + baguette take 2
Though Brioche I was very tasty, I decide that I'd like a little airier texture. So I let the loaf proof for an extra 30 minutes or so, till it's really truly doubled in bulk, though being semi-careful not to let it overproof (not that I really know how to prevent that). I may be imagining things, but I think Brioche II is slightly airier, as I was hoping for. Gf is very pleased.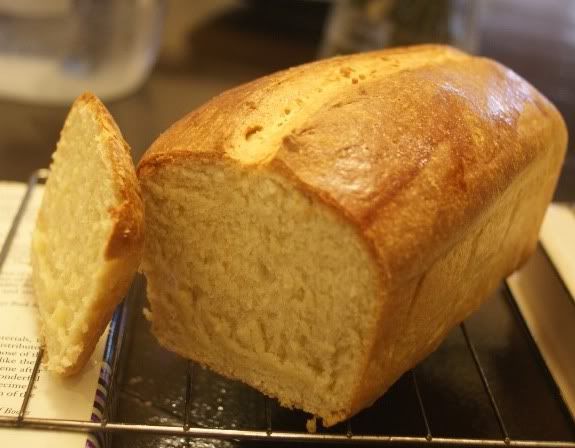 I also do a second baguette, taking more care in the shaping this time. Happily, I get an even more open crumb this time around:
Day 6: Reinhart's Artisan Breads Every Day arrives in mail. I have designs on making babka (for gf), sourdough hamburger buns (for house bbq) and an assortment of breads for my best friend's foodie mom... (and, now that I take a closer look at these pics, fixing the white balance on my camera!)