September 6, 2010 - 10:10pm
Heh heh... had a baking weekend, every morning. Friends are wondering if I am OCD now!
Started out with a fun Multi Grain Bread... Using Stone Buhr AP and WW flour, toasted sesame, toasted steel cut oats, toasted sunflower seeds, then a menagerie of rolled grains, oats, barley, rye, and wheat! This bread is very good, nutty and with lots of good grain flavors.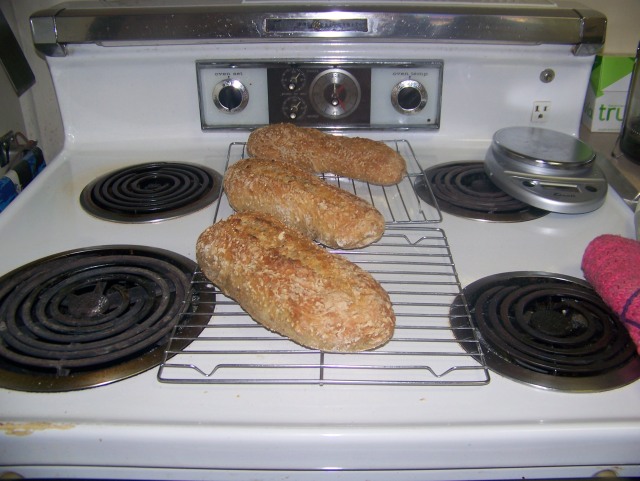 and the crumb shot....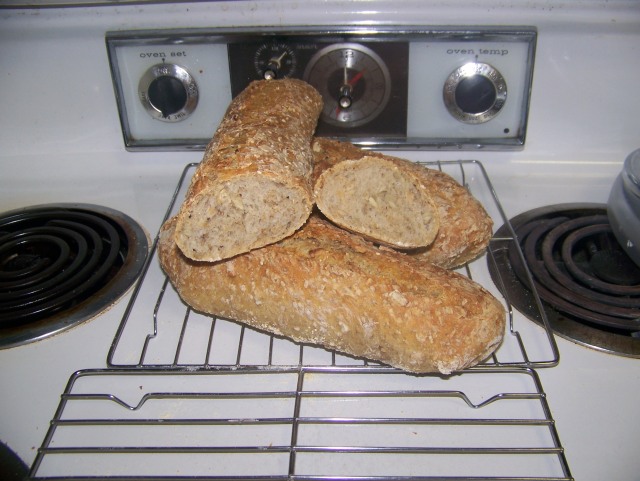 Then I did some Pain de campagne...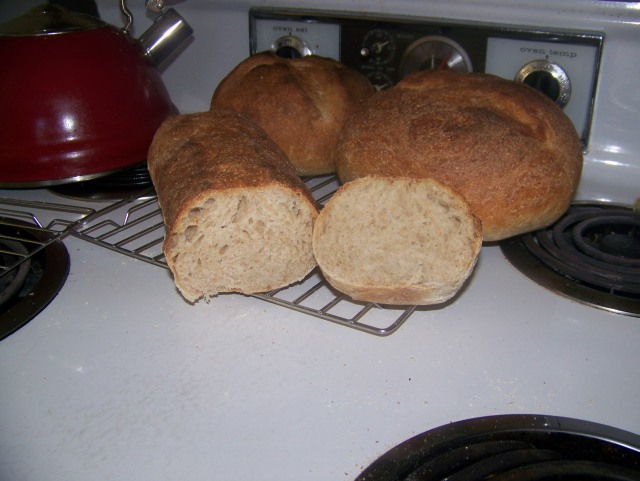 Finally finished up with 8 baguettes... 4 of them here, the rest were still proofing! Hat tip to SteveB. I used his recipe and method, which is wonderful by the way! Can be seen here at his Breadcetera site:
 http://www.breadcetera.com/?p=8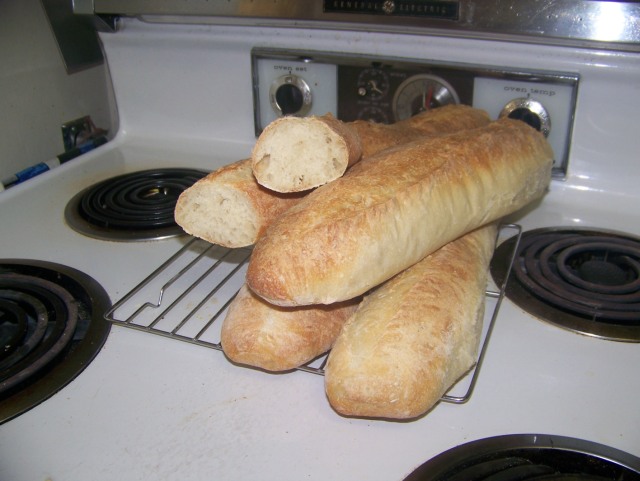 Very productive weekend... pass the butter please, and hold the electric bill! 
Steve