September 3, 2010 - 8:31am
As I mentioned the last time I posted, after a visit there I decided I needed to figure out how approximate the scones at Murchie's in Victoria, BC.  I tried two recipes last weekend that were very similar except one was yeasted and the other was unyeasted.  The unyeasted one came out very good and, while light and creamy, had the crumbly consistency I typically experience with scones.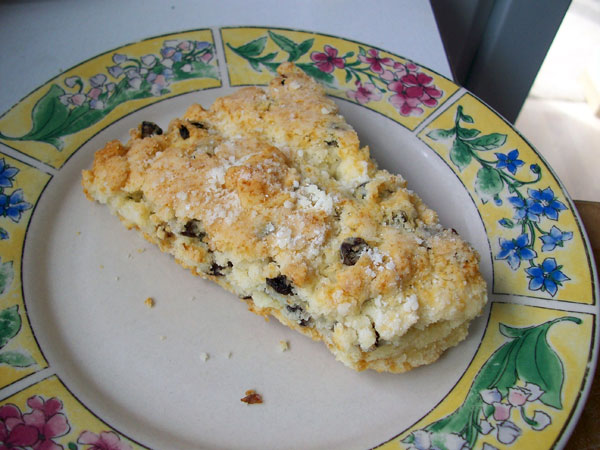 I used the cream scone recipe here but substituted currents for the cranberries.   
For the yeasted recipe, I came up with something like this saffron bun recipe, leaving out the saffron and using cream instead of milk and butter.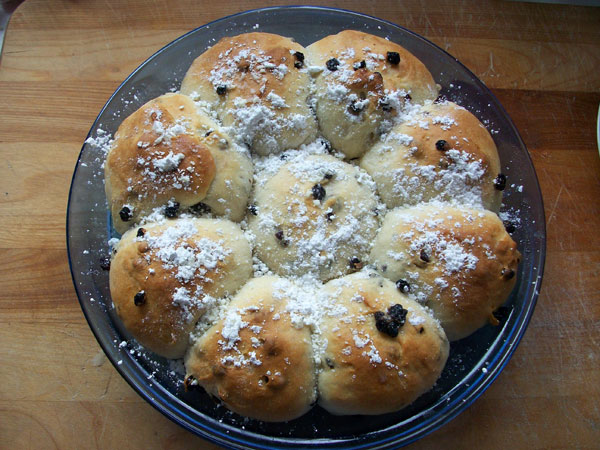 These were delicious but too rich and heavy.  Next time I'd use maybe half cream and half milk and bump up the amount of yeast I use.
I'm pretty sure now that Murchie's scones are not traditional baking powder raised scones but instead yeasted cream buns.  They really nail it so that they both taste light and rich at the same time.  It is going to take a few more tries, but I think I'm heading in the right direction.