September 2, 2010 - 3:20pm
Today 8 Loaves - 1 Doz. Buns for Sandwiches
I baked some loaves for friends today and also a dozen of my 'Buns for Sandwiches' for this week-ends bar-b-que holiday.  I had to use my bottom oven for the buns.  It is not convection and the buns come out more evenly browned and bake a little faster in the convection oven setting.
The recipe for these delicious and Basic White Sourdough loaves with 100% hydration starter is HERE and the Buns for Sandwiches is http://www.thefreshloaf.com/node/17329/buns-sandwiches .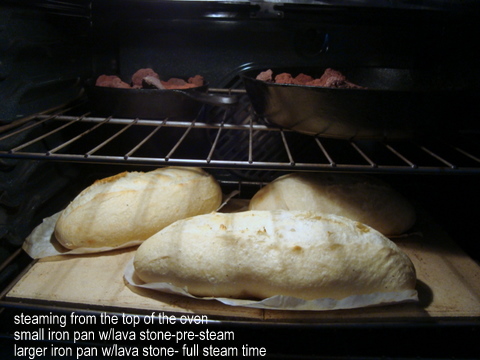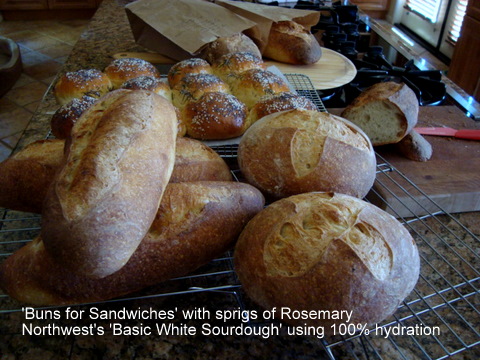 ADDED this should read 100% 'Levain' hydration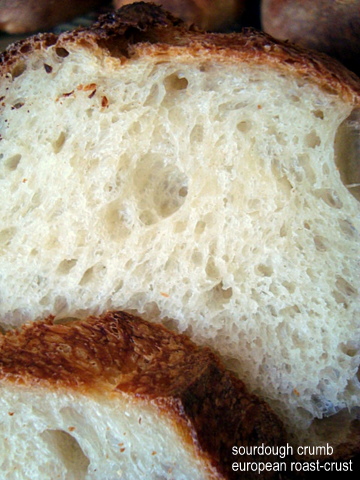 Delicious full of flavor with just the right amount of sourdough tang and sweet flavor at the end, that melts in your mouth.  Crusty, crunchy crust...my husband loves it and raves about the flavor..I must have hit his 'sweet spot' : )  I've also made this bread with added rye and it is also delicious...I have to say it... the all white is our favorite!
            Have a great weekend!
                   Sylvia