Hello! New to baking. Some pictures posted.
Hello to all you thefreshloaf.com forumers,
I am new to baking. I have baked about 8-9 times, with my first time about one and a half months back.
The book I used was Richard Bertinet's 'Dough'.
The first 3-4 times I baked were disasters. The first time I did not trust the 'working the dough' stage and added flour to the wet dough. Only on the 2nd or 3rd time did I get the dough to a nice smooth texture. But then I overproofed the bread and it collapsed completely when I tried to slash it. Visiting this site (and other sites on the Internet) made me know that I had overproofed the bread. I was learning new things fast, and understanding the jargon better.
On the 4th and 5th time, I deliberately underproofed the bread and got a nice rise.
The first few times I baked my shaping was terrible. But I was learning fast from my experimentation and from my reading.
I still have a lot to learn, and want to try a sourdough next. But I am held back by the fact that I have to 'waste' so much flour every few days having to refresh the ferment. I bake mainly for my wife, daughter and myself and we need about 2-3 days to finish a loaf.
Anyway, hear are some pics from the last 4 times of baking.
A sort of raisin bread.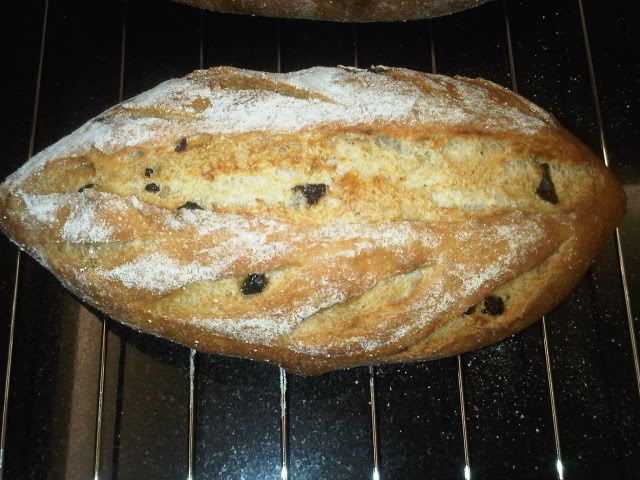 The loaves from wholemeal dough. (The scones were baked by my mother-in-law)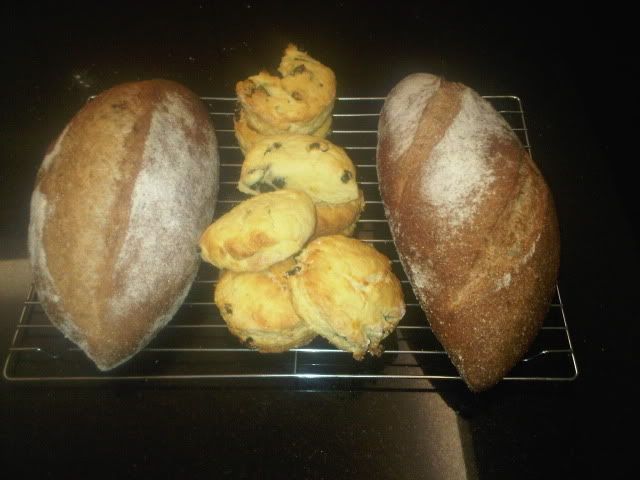 Pain de Campagne loaves (overnight fermentation in the fridge). Very nice crust and much softer/moist crumb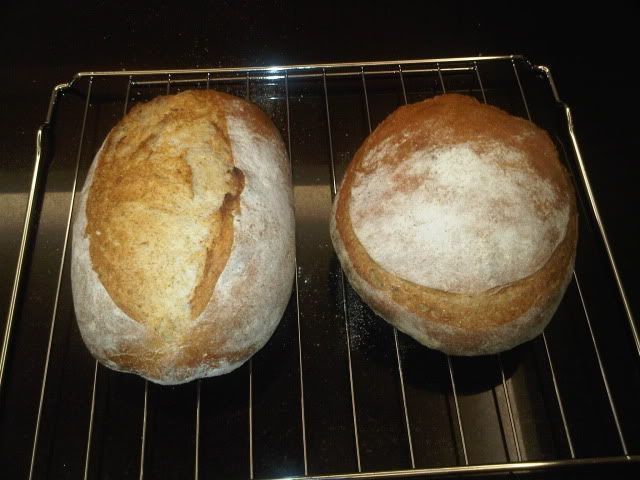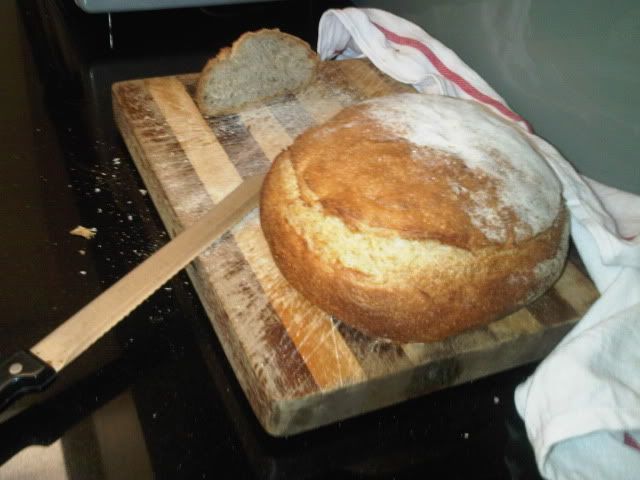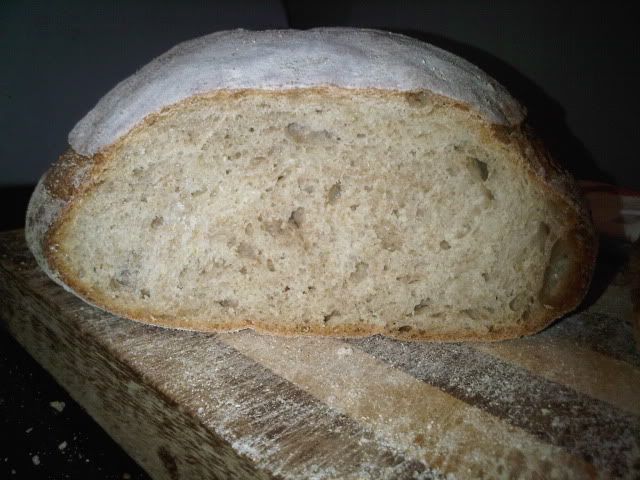 Also Pain de Campagne recipe (from Richard Bertinet's 'Dough' book), with both loaves shaped into batards. I experimented by proofing this dough longer. It was slightly overproofed and collapsed slightly when I cut. But it was still alright enough to get a good enough rise. I am still experimenting!

Looking forward to hearing your comments, and learning more from all of you!
Regards.
whw