August 22, 2010 - 10:35am
Steaming Bread via Aluminum Multi Roaster Steamer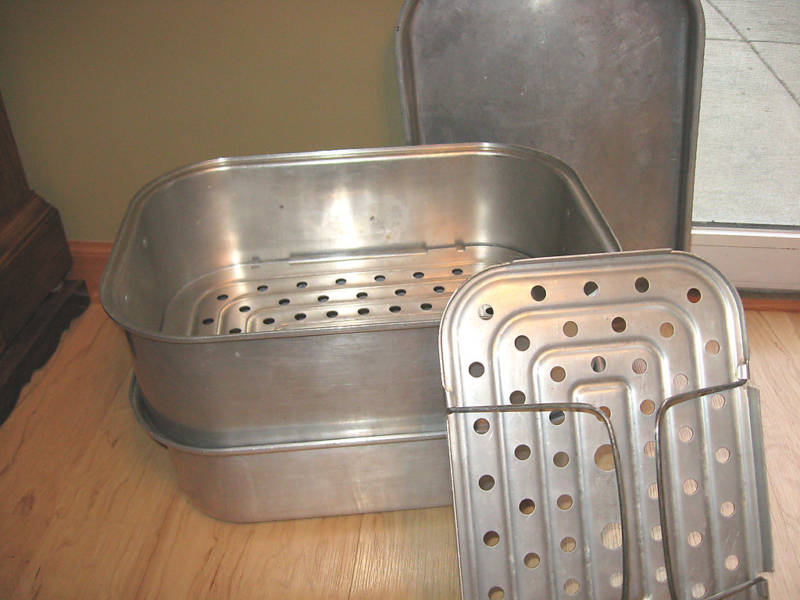 After seeing the prices and almost non-availability of the Baparoma Steam Baking Master French Bread Pan, I wondered if a large, vintage roaster/steamer I have would do the same trick!
I've tried to upload a picture of the roaster I have.  I found the roaster picture on Ebay where one is currently on auction.
Any ideas on using this as an alternative to the Baparoma bread pan?
Does anyone else get sidetracked by this forum as much as I do?  I guess there are worse addictions out there!
Regards,Lyn