Chocolate painting for a special day.
Would you like to surprise your family or friends for their birthday? I do! It is not difficult but time consuming especially if you use multi-color chocolate.But it is worth it when you see their reaction!! That is a speechless moment that I really love to see.
http://justjennrecipes.com/drawing-with-chocolate/2009/10/12/
http://cookpad.com/recipe/417072  This recipe is posted by Hanaasu. Thank you, Hanaasu!( Japanese: you can understand how to make by pictures)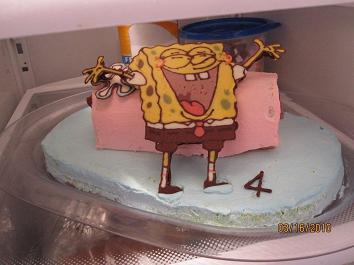 This SpongeBob cake was for my daughter's 4th birthday. The pink and light blue spongecake was Gary. (SpongeBob's pet snail)   SpongeBob's left arm was broken because I didn't put enough chocolate on the back.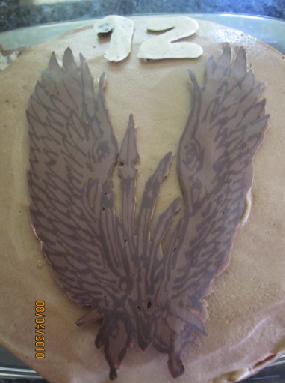 For my my son's 12th birthday.( bakugan 爆丸) He was surprised, and smiled with a joy when he saw this cake. I forgot to put a little bit of white chocolate to color his eyes.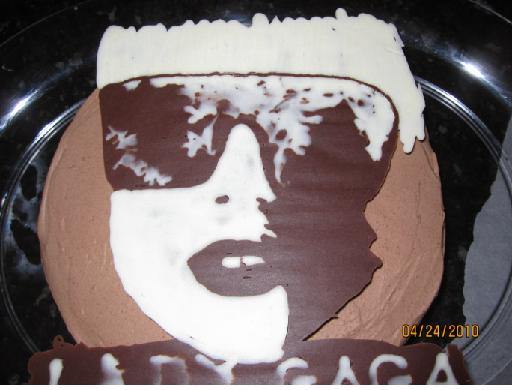 This is for my husband's birthday.(LADY GAGA) He used to like her song but not anymore.....  I should have made shadow like this: Click this link below.
http://eyecandy.nanakaze.net/?m=201002
 It is fun! :)
9/2/2010 I challenged to trace and paint Berry Manilow's face using  a bamboo stick for my sister-in-law's birthday.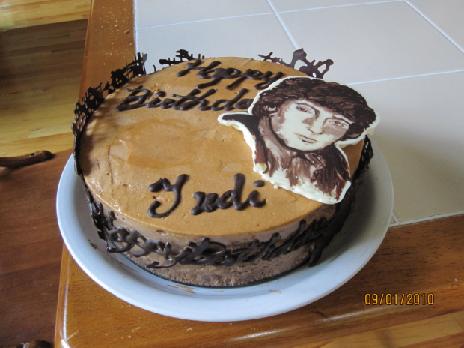 I messed  up  the shadow around his right eye. But my husband's sister was very happy. That made me happy too.