August 16, 2010 - 10:26pm
Soy and Linseed Sourdough
 This loaf turn out to taste really nice with the nutty flavour and texture from soybean & linseed.
The recipe is adapted from Hamelman's multigrain sourdough and Bourke Street Bakery's soy and linseed sourdough. I basically followed Hamelman's method and recipe but replace the grains with soy and linseed to the equal amount.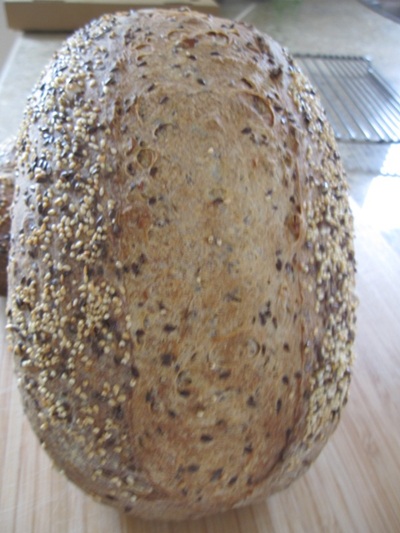 I also noticed that my loaves rise really well this time. The bread structure also appeared to be well-developed (I think and I hope). I figure that this could be a result from a more mature/developed culture. I left the culture to ripe for about 19 hours this bake as oppose to the usual 12 hours.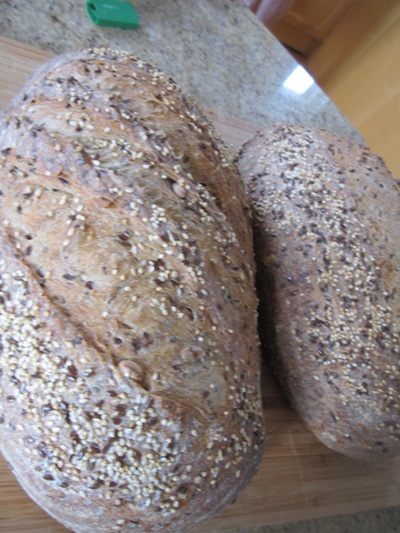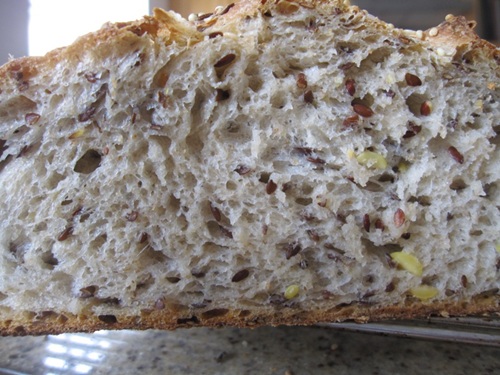 Bread baking never ceases to excite me. There are lots of flavours and texture to explore. I've been baking bread for over 4 months now....but I'm still sitting in front of the oven looking at my babies being baked and risen to its full growth...at every bake....and still get excited every time. It has been such a satisfying experience.