A few basic questions about NKB
I made my first Walnut Raisin NKB today and whilst the taste was good, there was  still plenty of room for improvement. It requires a fermentation period of 18 hrs or at room temp, (or shorter, depending on the time of the year. May I ask what would be the required/ideal room temp to enable  the dough to ferment for 18 hrs or less during warmer months.   I left mine to rise for abt three hrs by which time it had doubled and I wasn't sure whether I should continue to leave it to ferment for a few more hrs or whether it was too late by then to put in the fridge. For the No Knead bread recipe, I would like to know if I should put the dough in the fridge to rise  as soon as the dough is mixed or whether I should let it rise for an hour or more before it has doubled and then put it in the fridge? 
Or maybe I should  perhaps just forget about the No knead method during the summer months and only use this during the winter months.  I have no have central heating at home and our room temp ranges from 20 - 24C during the cooler months which may be the required temp for dough to be able to sit through 18 hrs of fermentation.
The crust was thin and crisp when it first came out of the oven but very soon began to softten and became a little chewy.  I sprinkled the top with wheat bran which cause the top of the crust to burn slightly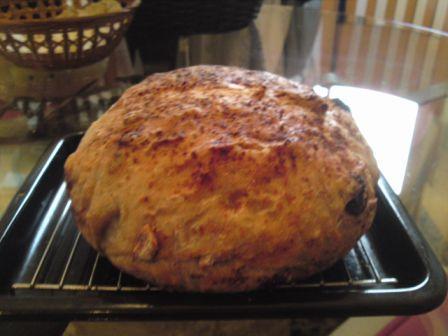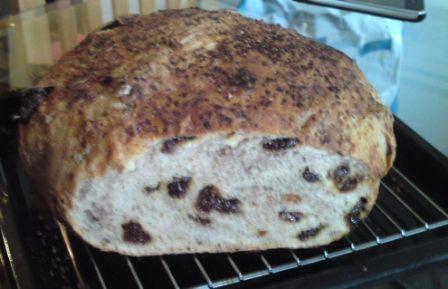 The crumb was a little dense but otherwise still edible.  Has anytboy on TFL tried using this method?
Thanks
Judy