Boule "explodes"/"herniates" during baking?
Baked a batch of my fave rye today using this formula (PDF) - poolish proof for ~ 20 hours, followed by mix/autolyse/knead and second proof overnight in fridge, then shape & proof in banneton for another hour before baking at 400F for ~50 minutes (internal temp to 200F).
I did a square slash on top of the banneton boule, and here's how it came out of the oven: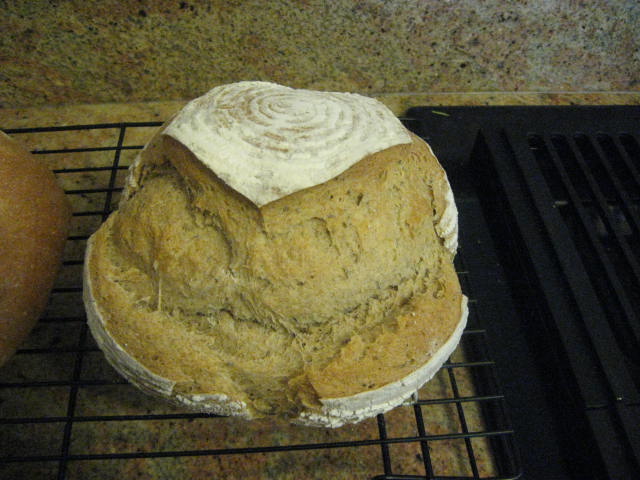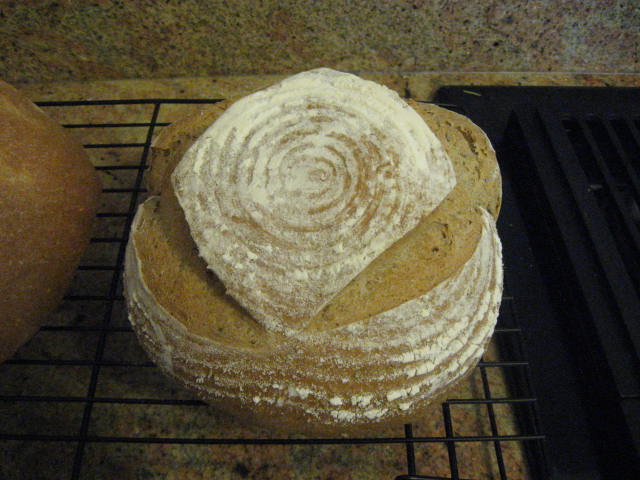 This happens from time to time, but NEVER as bad as this.
So, is this a shaping issue?  Is this a slashing issue?  Is it something else entirely?
Thanks, in advance, for any advice shared.