August 12, 2010 - 12:17am
Whole Wheat Multigrain (Take 2)
This time, i used 50% bread flour with (12.9%) protein, and 50% Wholewheat Pastry Flour(11%) Protein. I also included in my soaker (Flax seeds, Whole Rye Berries, Whole BuckWheat, and Whole Sunf. Seeds).
Encouraged by Larry's gas oven steaming, i created steam by pouring hot water into an Aluminum Skillet filled with lava and river rocks. Presteaming might have been crucial , especially in vented gas ovens. I presteamed, steamed, and then steamed again. I even sprayed the top of the loaves beofre loading them in.  Result: Not Bad, though no Artistic Grigne was created, but it is a trade off iam glad to accept, as opposed to the trouble of avoiding Roaster loading, and off-loading, with rack moving.
It came out very nice, held shape better, though as apparent from the crumb shot, the loaf was on the edge of overproofing.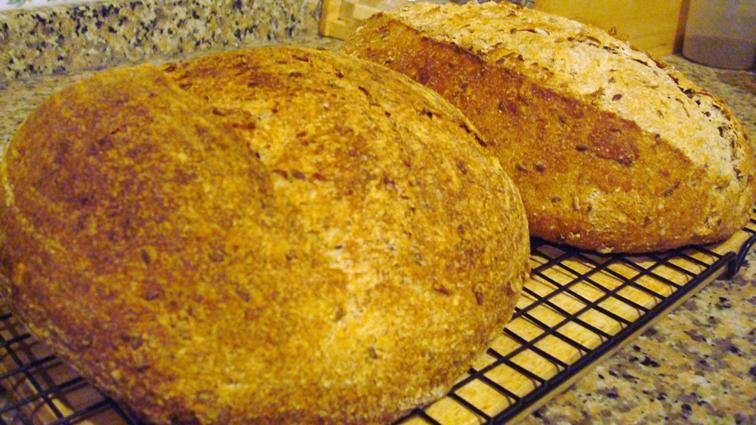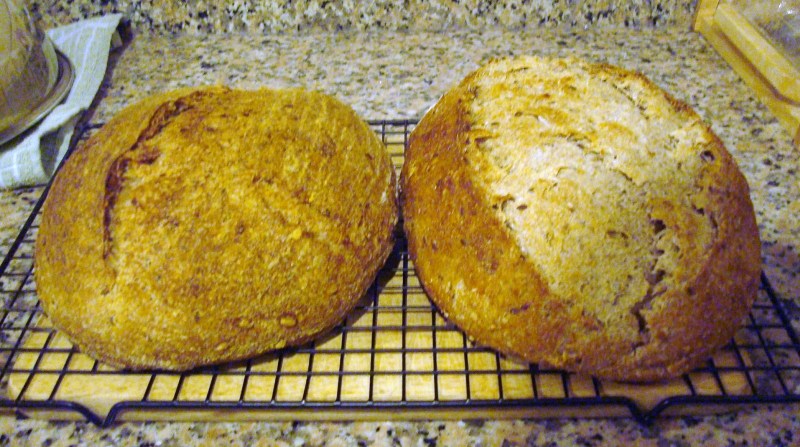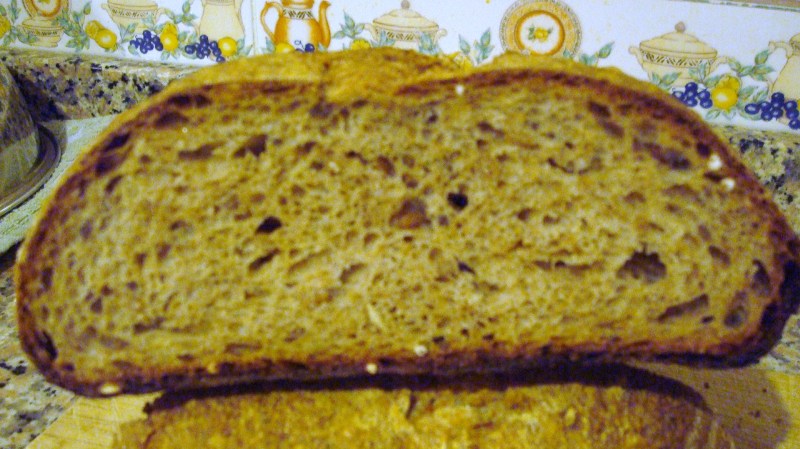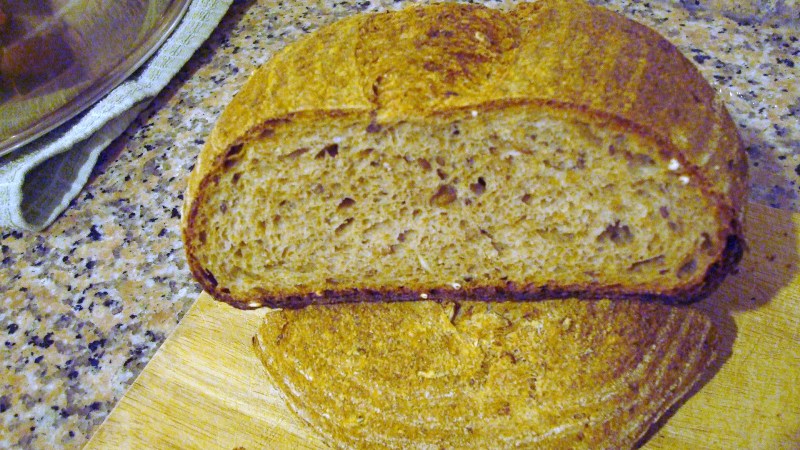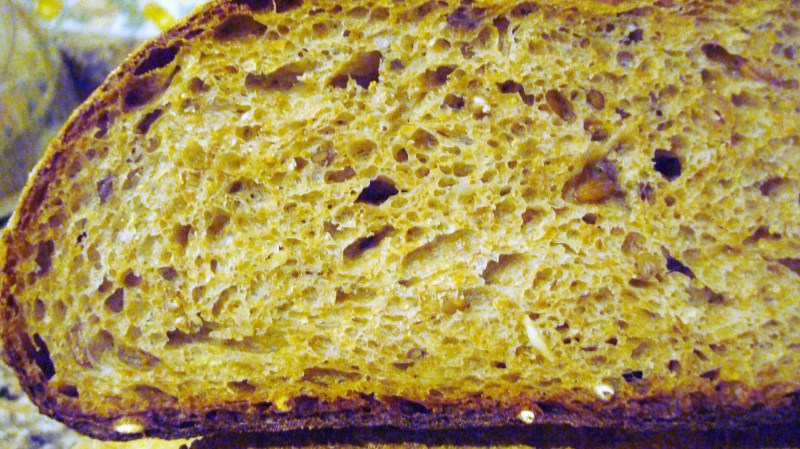 The loaves smelled strongly of Flax seeds. The crust and crumb tasted very pleasant, with the chewy bite to the crumb due to all the soaked grain s and seeds.
Verdict: Improved crumb due to the usage of BREAD flour instead of AP.
Khalid