Today's Baking at Karin's Baeckerei
Coming home from Portland late yesterday evening I had no time to make any pre-doughs for today's baking. So everything was stretched and folded, except for my usual Pain a l'Ancienne dough. No kitchen octopuses to battle this time, the doughs behaved and didn't try to take over the countertop. This morning I got an early start with my baking and was done just in time to Meet The Press.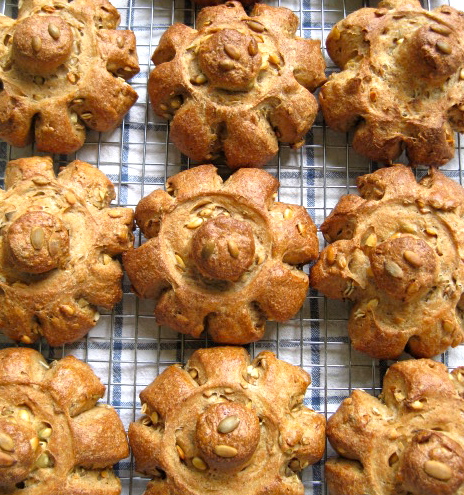 Tyrolean Pumpkin Seed Mini Breads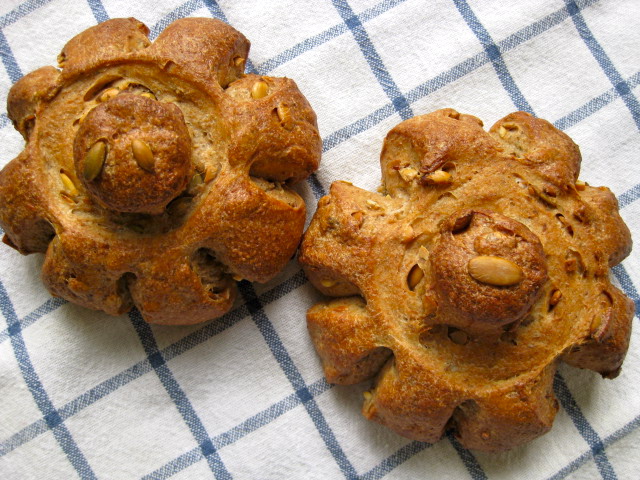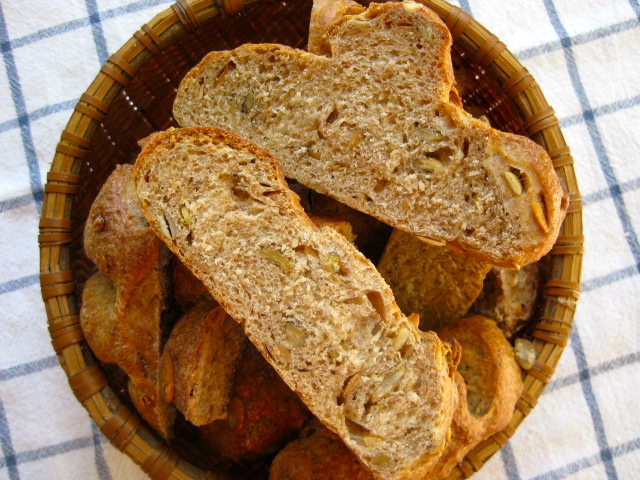 These are real breads, not rolls, and are made with spelt, rye and Italian 00 flour - and, of course, lots of toasted pumpkin seeds.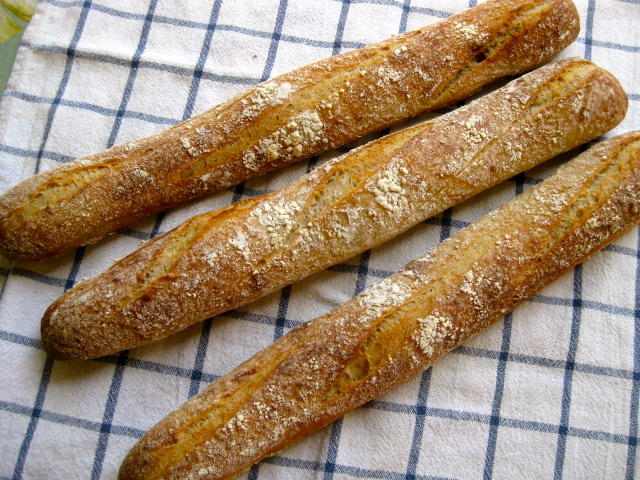 Pain a l'Ancienne with Oat Flour (sorry, no crumb shot, these were all sold)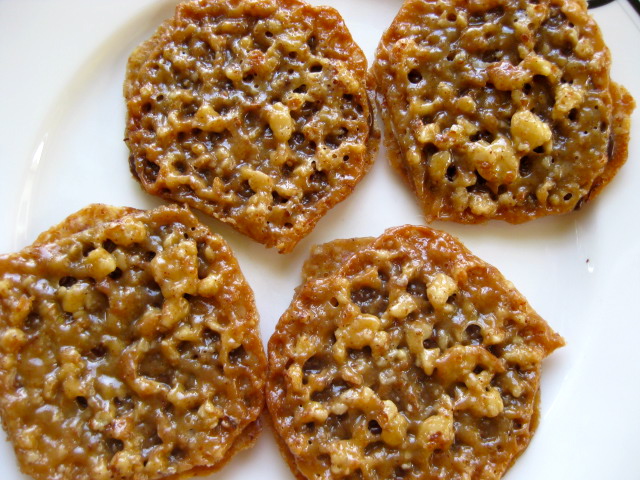 And since the oven was still warm, I finally fullfilled my NYB testing duties: Lace Cookies. They look as nice as they tasted.