This is my 1st attempt at a multigrain loaf, Hamelman's Wholewheat Multigrain with 50% wholewheat, multigrain soaker, and a liquid levain. It is essentially a partial sourdough, with  1tsp yest added to the final dough.
As i only have white wheat on hand, i used white wheat flour, so the crumb is pale. other 50% is All Purpose.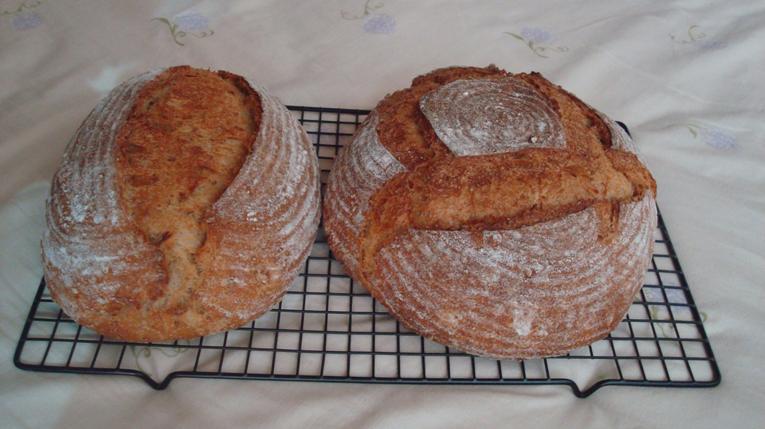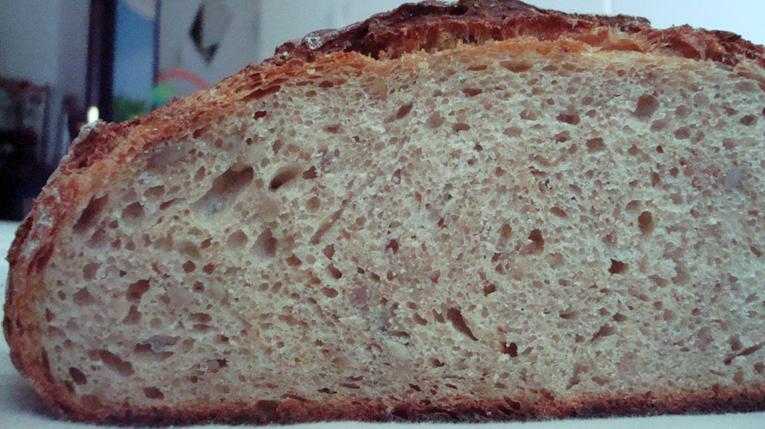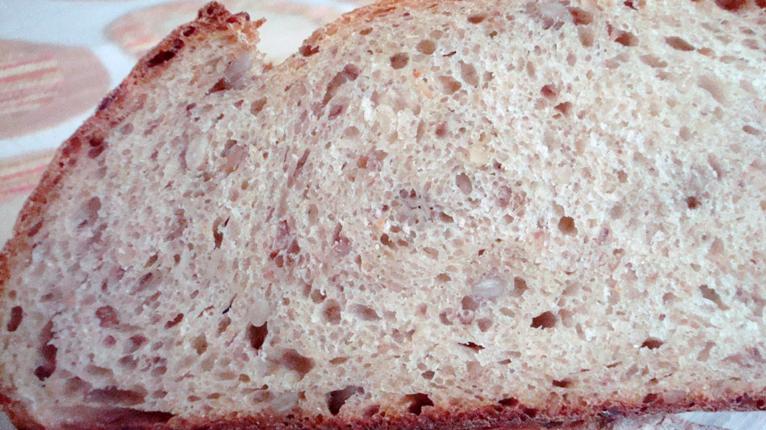 I've Hot - soaked Cracked white wheat ,cracked Rye berries, and sunflower seeds. The Crust has a sweet caramelized aftertaste (recipe called for honey), and crumb has a faint sourdough tang, with a nice chew of cooked berries and seeds. This is an excellent bread! The texture is light yet close crumbed (75% hydration didn't seem enough, as the soaker and my freshly milled wholewheat were v. thirsty. I raised the hydration to 80% for the dough to be of medium consistency.
I think it should make a superb toast!
Khalid