My favorite Sourdough 50% Spelt loaf
This is a 50% spelt Sourdough I made up, adapting the formula from Hamelman's Mich callier stiff levain:
Levain: 275g @ 65% hydration fed with (40% seplt, and 60% AP)
Final Dough:  - 505g water
                   - 720g Flour (50%AP, 50% WHole SPelt Flour)
                   - 30g (1T) Sea salt.
                   - All Levain (275g)
                   -----------------
                   1500g dough @ 70% Hydration
Baking day: I dissolved the stiff levain in 505g water, then added the 720g Flour. Left to Autolize for 30 min, then salt went into the dough. I french-Kneaded  the dough for 10 min. let rest for 5-10 minutes, then french-kneaded for anoth 5 minutes, and shaped to a tight boule.
Fermenation 2.5 Hours with 2 folds. I then divided the dough into 750g doughs, preshapd gently, and then shaped after an hour. Final fermentation for 2 Hours, and into a hot 500F oven reduced to 430F with steam for 15 minutes, 30 min utes without steam.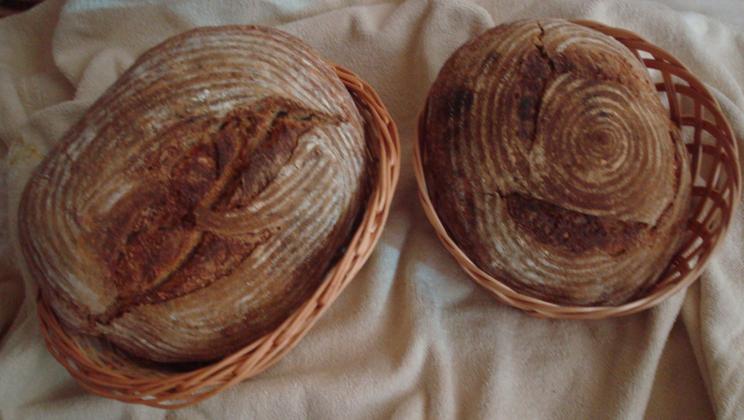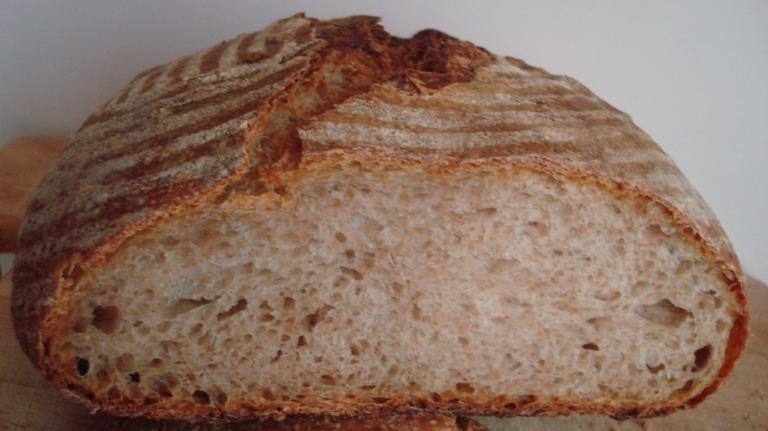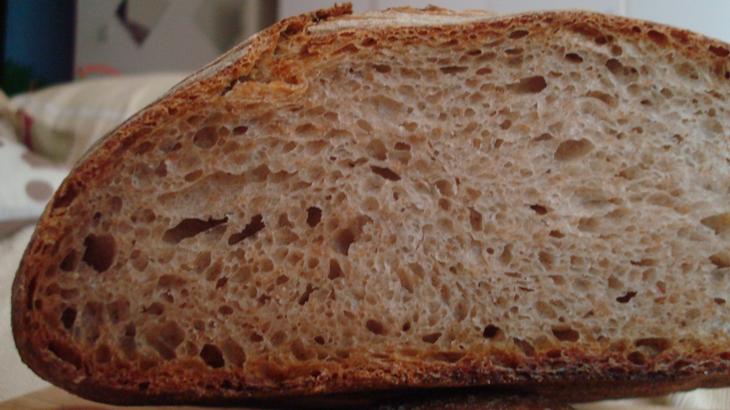 Taste was very pleasent: typical of mild sourdoughs, with nutty aftertaste from spelt. Versatile for spreads, or even alone!
Khalid