This is a high extraction Batard from hamelman's "Miche point a callier"
I did not sift the wholewheat flour, i just mixed 90% wholewheat with 10% all purpose.
I deviated somewhat from BREAD. i folded in the bowl for 20 strokes for 4 times at 1/2 hour intervals.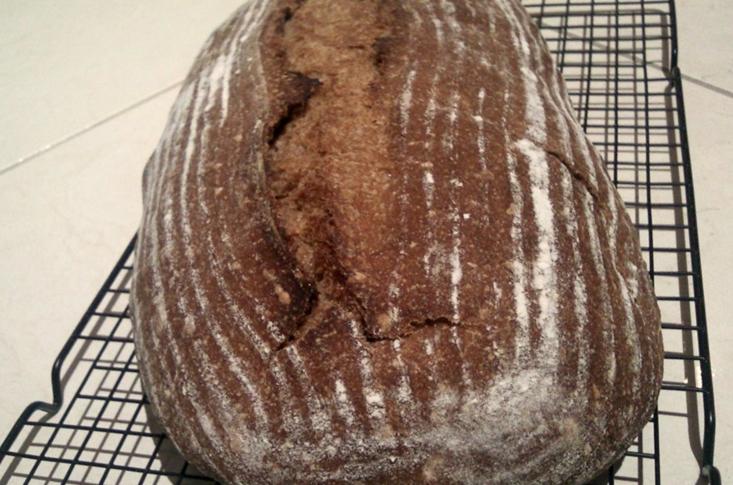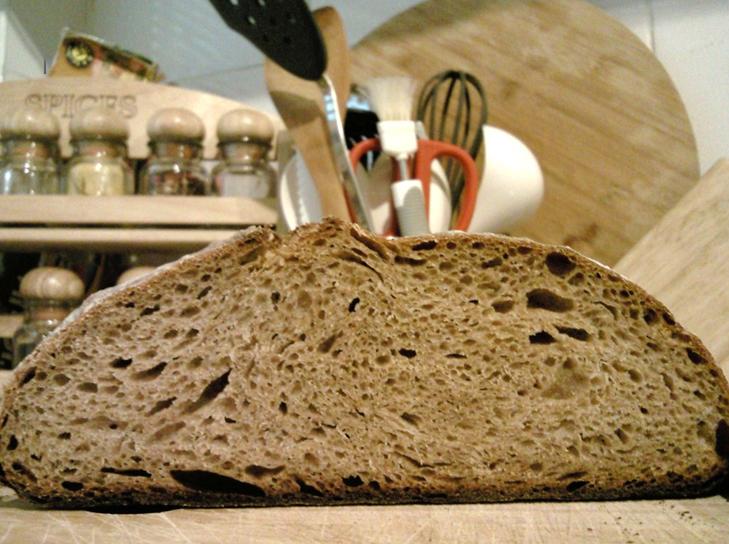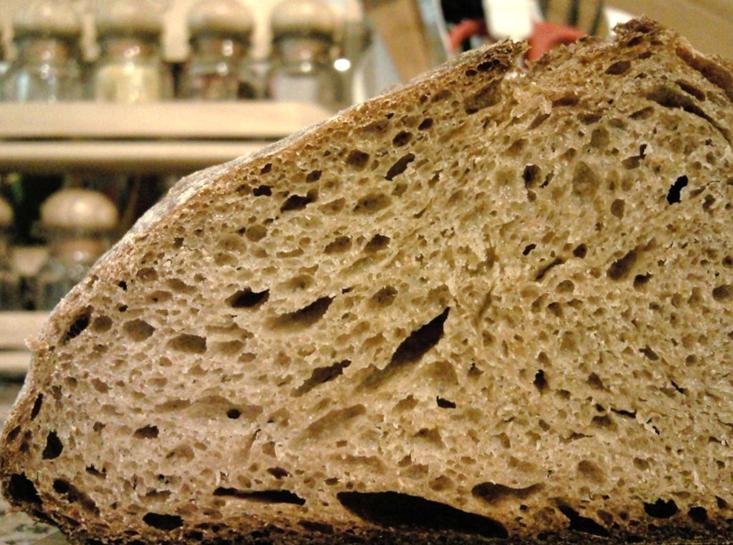 Under sunlight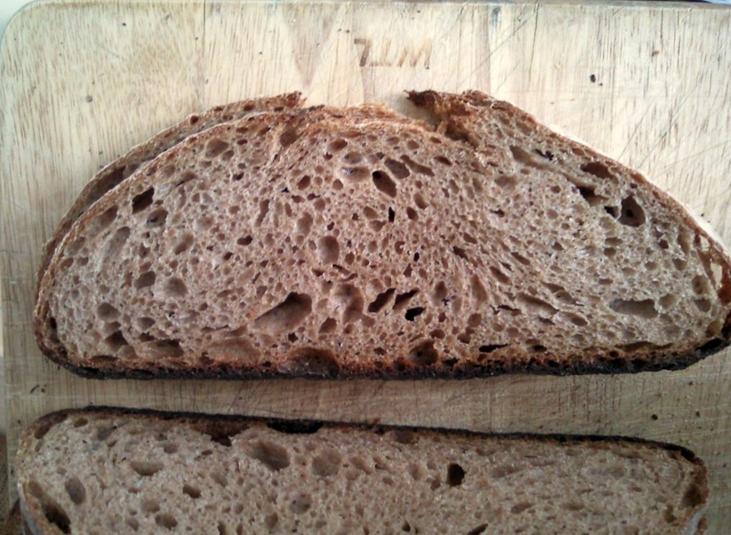 Taste: Well, since i haven't used a high extraction flour, nor artisan T90 or T85 flours, i would not really call this Point a calier, but nevertheless, it tasted like a superior quality 90% wholewheat loaf at 82% hydration. It has a subtle , yet well defined acidic tang, with creamy roasted-nut-like aftertaste. The crumb was soft, moist and firm enough to accomodate all kinds of spreads. I love it, and i will surely stick to the stiff levain with such a high hydration doughs.