How do I improve Oven Rise for my No-Knead, Sourdough loaf?
Hello there!
My name is Stephanie and I've been quietly observing this website for a couple weeks now. I love this forum!
So here is my dilemma: I am not getting the kind of oven rise everyone else keeps talking about so I'm going to include some pictures and explain in detail the method I have been using and hope some of you wonderful, experienced bakers can point me in the right direction!
Ingredients for Sourdough Recipe: (from the book The Urban Homestead)

8 oz. sourdough starter

13 oz. unbleached white bread flour (I've been using King Arthur)

3 oz. whole wheat flour

2 tablespoons wheat bran

8 oz. cool water

1-1/2 teaspoons sea salt
No-Knead Technique: (I followed Breadtopia's video here)
Mixed the ingredients
Covered with plastic bag for 15 minutes
Let ferment for 18 hours
Streched and folded (It seemed to be a great consistency. Not too soupy but not dry enough to handle easily)
Rested for 15 minutes under plastic
Shaped into boule (I am having difficulties getting the hang of this)
Let proof in a bowl lined with a floured towel for 1 1/2 hours (I think maybe this was too long? What happens when you over proof?)
Inverted boule [seam side ended up] into a dutch oven that had been preheated to 500 F (This is where I started to get worried. The dough had a lot of room to spread laterally on the bottom of the dutch oven)
Baked for 30 minutes then removed dutch oven top and reduced heat to 450 F
Baked for another 15 minutes and then let it cool
Pictures: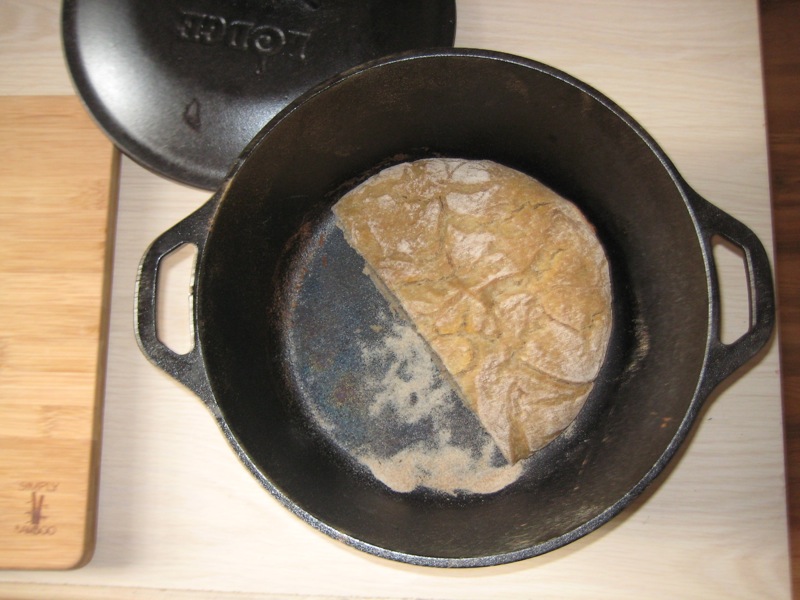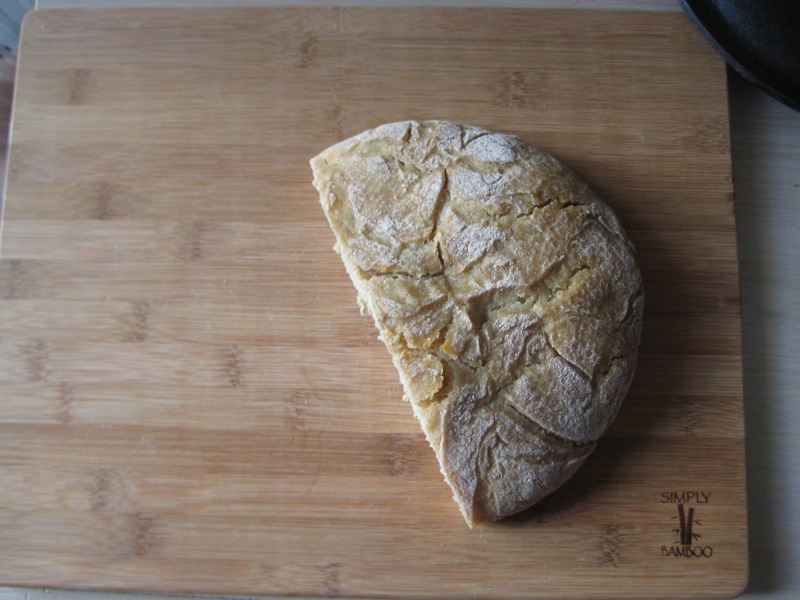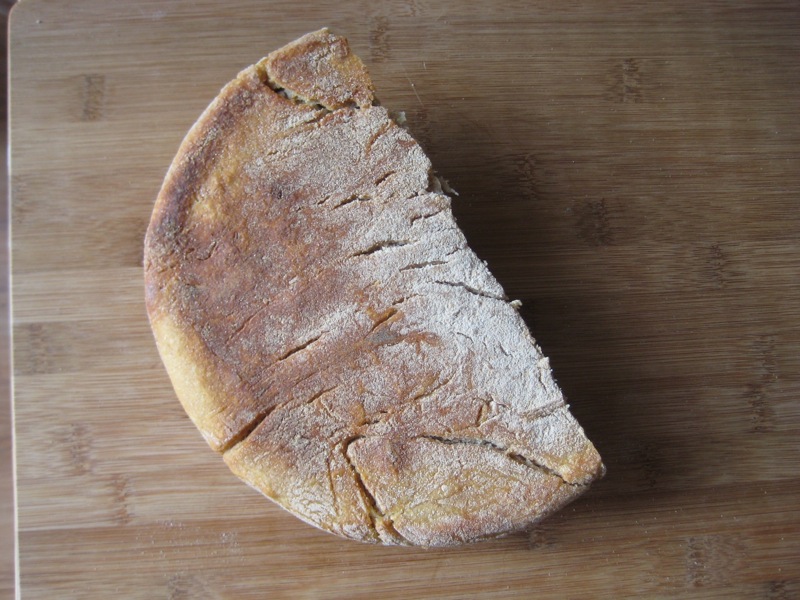 So my basic concern is getting a better oven spring. I'm also curious if anyone has any possible explanations for why my crusts turned out so light. Does that mean there wasn't enough moisture?
It tastes fantastic and I'm really happy with the ingredients but I'm looking for ways to refine my technique and timing so that I can get a loaf that has risen really well and has alot of the characteristic sourdough holes.
Any assistance is appreciated!
Best,
Stephanie