Bec de Canard: I got it. Now what?
"Bec de Canard" (Literally, "duck's bill.) is the name given to a sharply curved and hooked French lame. I've ogled these on French baking supply web sites and wondered how they would compare with a razor blade type lame for scoring breads. I recently found them from a U.S. source by following a link from another site. The price was quite modest, so I indulged my curiosity. If anyone else is interested, my source is Bridge Kitchenware (lames).
So, now I'm the proud owner of a couple of these beauties: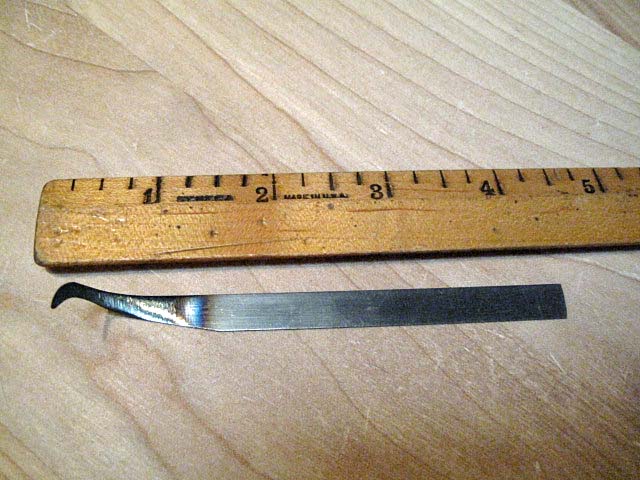 I bet you can figure out why they are called "bec de canard." (But it actually looks more like a bec d'oie to me.)
No one photo can provide a sense of this implement's true shape, so here's a more lateral view: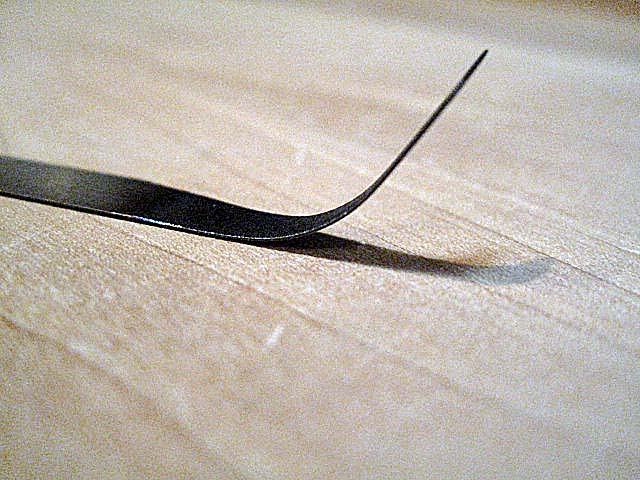 Pretty sharp angle, eh? 
Anyway, I want to try out this lame, but I have no firm idea just how to apply it to a loaf. I tried it on a couple bâtards made with a rather slack dough. I used the "bill" to kind of hook into the surface and pulled. Not pretty.
If anyone has had instruction in and experience with this type of lame, please help me out!
Thanks.
David