French Bread w/Liquid Levain-updated
My first attempt at these loaves from Daniel T. DiMuzio's book 'bread baking An Artisan's Perspective'.  An excellent book and one of my favorites.  I used the formula for Baguettes with Liquid Levain.  I made one small baguette for dinner before bulk fermenting the rest of the dough for 24hrs.  My husband had crunched it in half and was eating it before I had finished putting dinner on the table and said yumm this is delicious.  I made 2 french breads also 'called parisiennes in the book when scaled into 500g (18oz).  The french 2 loaves weighed 16.3 oz. each after being baked.  The flavor is delicious, sweet, buttery and no sourness with a creamy mouth feel and nice chew to the crust.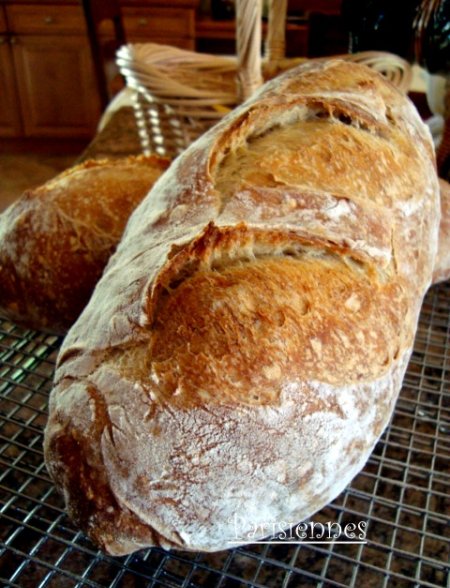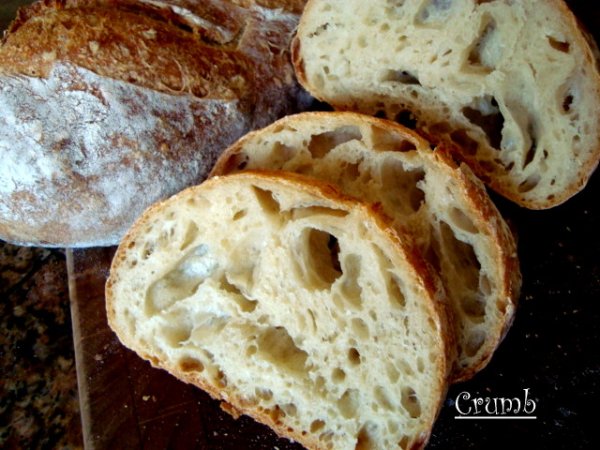 After searching I found the photo taken of the crunched baguette.  So I added it for reference.  In MHO it is very similar to the Baguette Monge I did with the same 69% hydration level.  There is no added organic white wheat in this baguette.  I will add it next bake because the taste is so delicious and closely resembles in appearance and flavor that of the E.K.B.M. I baked.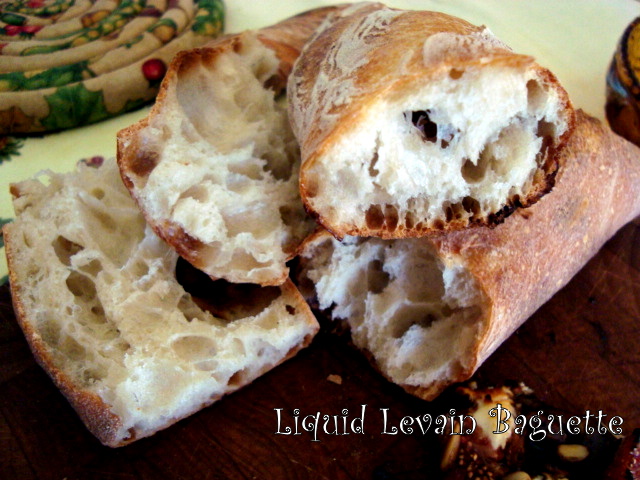 Sylvia