First bake in the Wood Fired Oven!
First full fire and bake in the WFO (Forno Bravo Casa 2g 110)!
First, some "practice" crusts with just garlic oil, salt & pepper: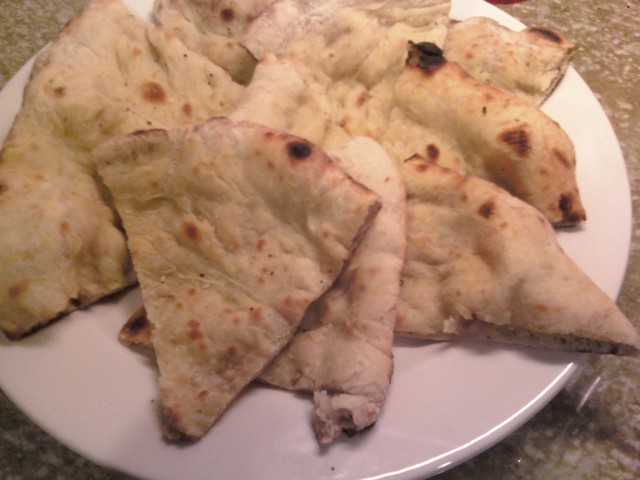 Then a Margherita, with homemade Goat Mozzarella, home grown Cherokee Purple Tomato and Basil.  Did not survive long enough to be photographed.
Next, several pies with a drizzle of olive oil, lots of cinnamon & brown sugar, and homemade Goat Cottage Cheese.  Sugar carmelized beautifully, and cheese melted just enough: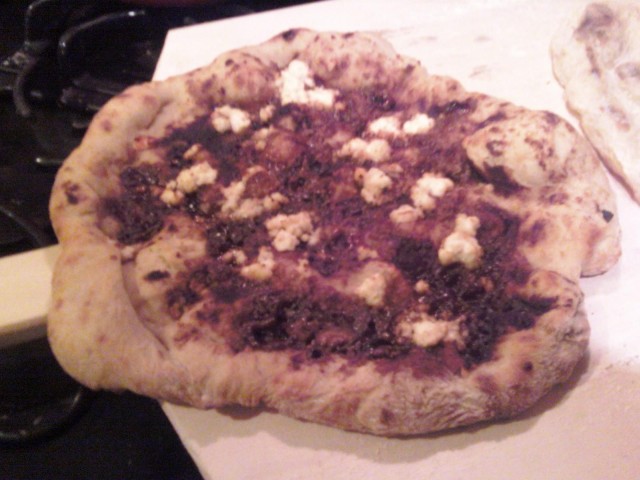 And used the last of the dough up as a big "Naan":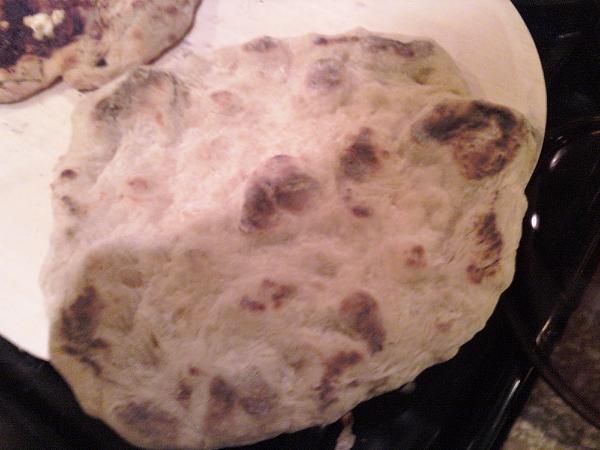 Can't wait to do it again!  So tomorrow we're having my folks & nieces over for a pizza party!
Namaste, y'all -
     Bill