I am leaving to Austria for two months, there will be no baking... Can't possibly imagine how it must feel: no kneading, no feeding your sourdough, no messing up in the kitchen. And my poor starter... I have just thrown it away in the bin, since none of my relatives seemed eager to look after it.
Anyway. I obviously could not leave my family without fresh bread, so I baked 5 loaves in just a couple of days: 2 pain au levain with whole-wheat, dark silesian rye,
rye with walnuts and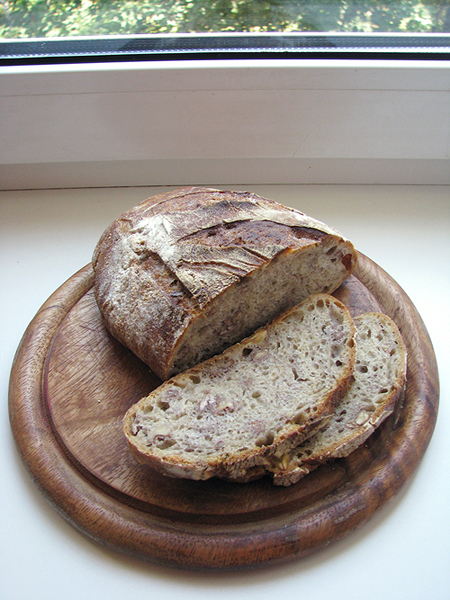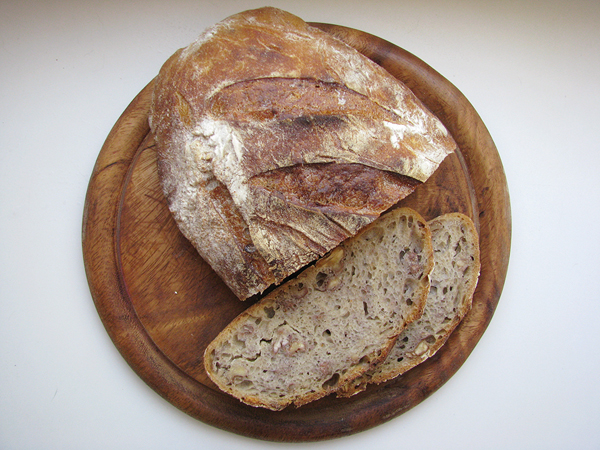 yeasted spelt loaf with mixed nuts and seeds
(original recipe belongs to Zorra from kochtopf.twoday.net and I should thank her for that!). However, I used a mixture of nust and seeds and since I had only dinkelvollkornmehl, that's what I used. Probably that is why I ended up with using about 200 gr of water in the final dough.
Even though, I have become quite a fan of sourdough breads and avoided baking with yeast only for a long time, I really enjoyed this one. It had a slightly sweet flavour and mixing the dough was really fun - I love the fact that it goes kind  of purple due to spelt.