WFO variation on Sandwich Buns
Today I fired up my wfo oven to make pizza and this morning I made the recipe for my 'Sandwich Buns'.  I needed hot dog buns for Mondays cookout and since the wfo was hot I retarded the shaped hot dog buns in the refrigerator until tonight when the oven had reached a temperature of apx. 400F and falling.  I removed them for about one hour to finish proofing and placed them into the wfo for 20 minutes to bake.  I wanted to get them into the oven right away because they had proofed a little more than I wanted, so as I brushed them with an egg yolk glaze and asked my husband to sprinkle on the seeds..I think he actually enjoyed it and I enjoyed watching him enjoying it ;)  I will post a crumb shot later.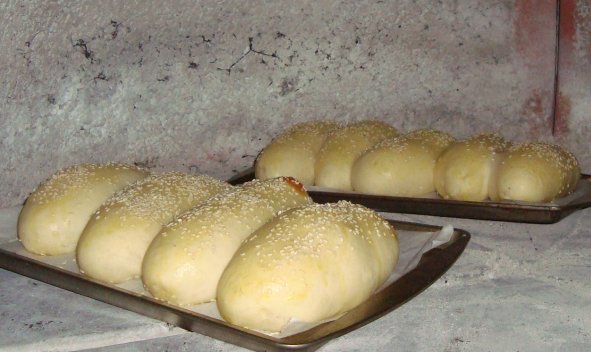 Beginning to brown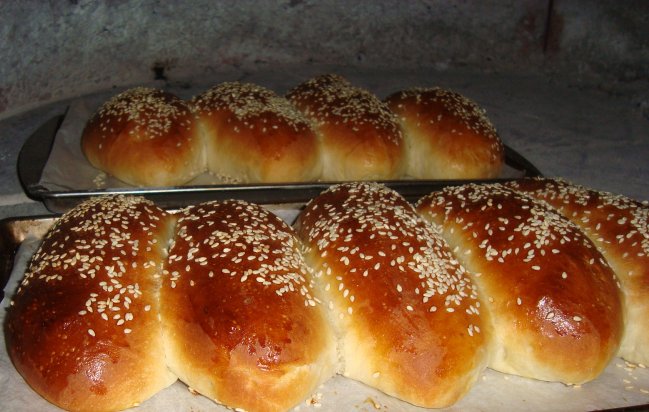 20 minutes baked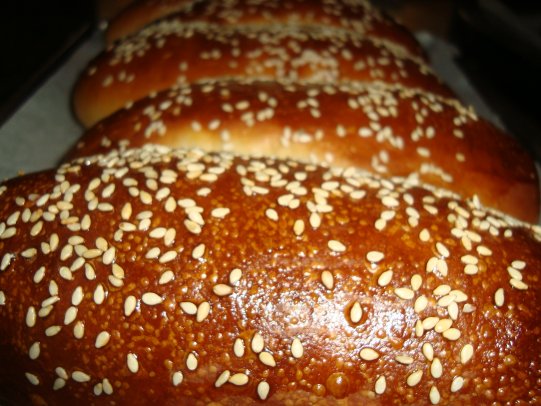 Added crumb photo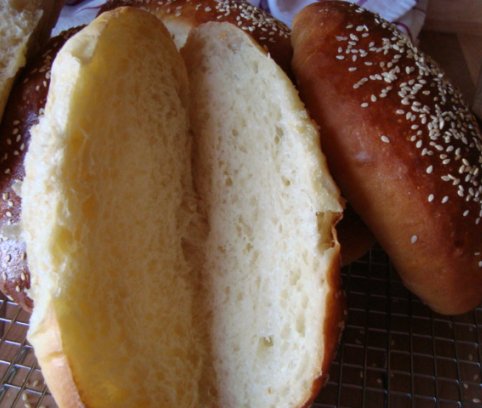 Ready for tomorrows hot dogs...I haven't had a hot in ages and looking forward to toasting these on the grill!
             Sylvia