Today's breads - San Francisco Sourdough & San Joaquin Sourdough
Nothing new in today's baking, but these are two of my favorites.
The San Francisco Sourdough is from Suas' "Advanced Bread and Pastry." I fed my stock starter to make a firm levain with KAF Bread Flour and BRM Dark Rye. The final dough was mixed with KAF AP. The San Joaquin Sourdough was made as previously described (many times). This batch was made with a 73% hydration dough.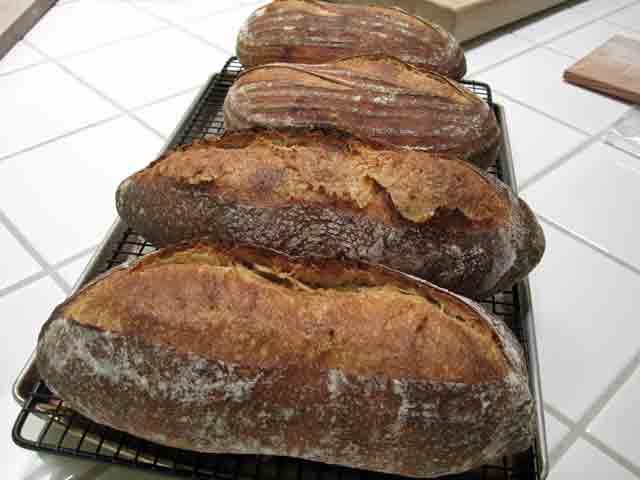 I feel my bâtard shaping is coming along. I'm using the technique described in Hamelman's "Bread."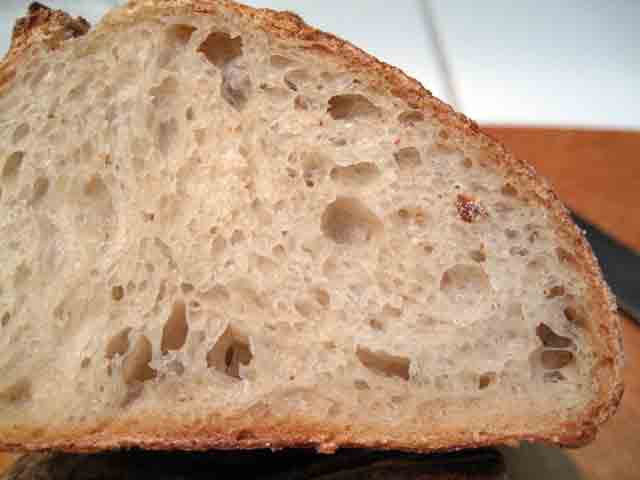 San Francisco Sourdough crumb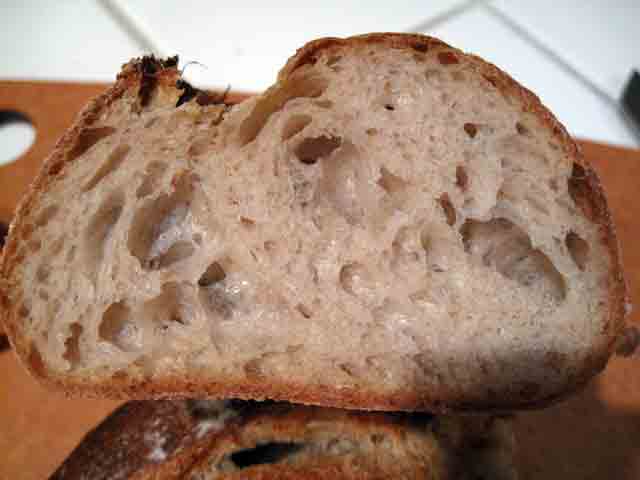 San Joaquin Sourdough crumb
I also made a batch of tagliatelle. I use Marcella Hazan's recipe which calls for 2 large eggs and 1 1/2 cups of AP flour. However, I have been curious how it would be made with Italian doppio 0 flour. I used Caputo red label. To my surprise, it was much thirstier than KAF AP, and I had to add a couple tablespoons of water to the dough for it to come together. Even with the added water, the dough was drier than usual. I was surprised because Marcella says the recipe usually used in Italy is 1 cup of flour to one egg. I wonder if Italian eggs are usually larger than our "large" eggs, or if there is another explanation. Maybe one of our Italian members has an explanation.
In any event, the pasta, made with an Atlas crank pasta machine, sure seems lovely. I'll see how it tastes at dinner tomorrow, with a sauce of home made ground turkey Italian sausage and kale.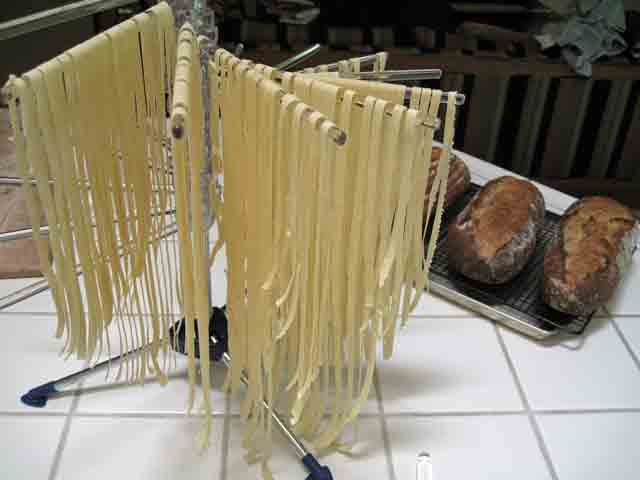 David