Tartine Brioche and its many shapes
My MIL was visiting from China for a few weeks. Her teeth aren't the greatest, and like most Chinese natives, she prefers softer, richer breads, so I have been making mostly enriched breads lately. This Brioche dough is from the book "Tartine", from the bakery of the same name. Brioche is so versatile, one batch of dough was enough to make: Brioche Nanterre (570g of dough in 9X5 loaf pan)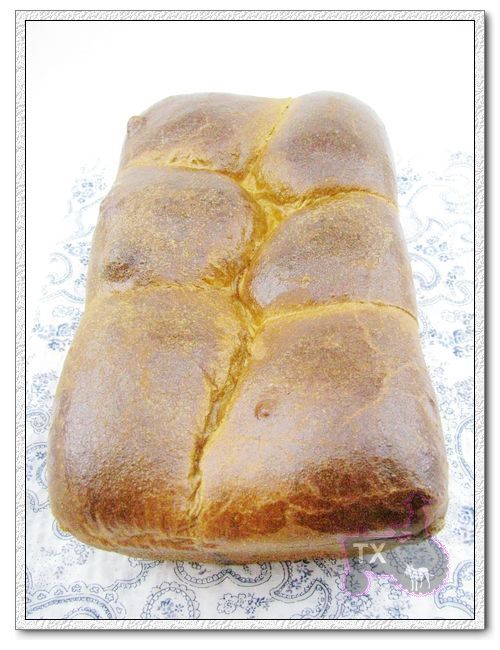 Some mini sandwich loaves (160g of dough in a mini pullman pan without the lid):
and Pissaladiere (one 9 inch and several 4 inch ones)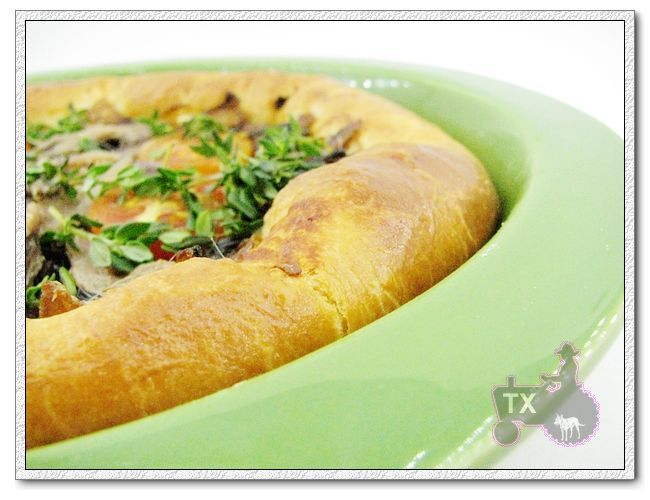 Here's the recipe from "Tartin", slightly adapted by me, it's quite a bit of work, especially during mixing, but so worth it!
-preferment
nonfat milk, 175ML
instant yeast, 1+3/4 tsp
bread flour, 250g
1.   mix into a dough, leave at room temperature (~72F) for one hour, then put in fridge to cool it down for 1 to 3 hours.
-final dough
instant yeast, 1tbsp+2.5tsp
eggs, 3
whole milk, 310ML
bread flour, 495g
sugar, 55g
salt, 1tbsp
unsalted butter, 235g, softened but still chilled
2.   cut butter into small chunks, return to the fridge
3.    mix together preferment and yeast until completely absorbed. turn mixer to medium speed, and add eggs one by one, until absorbed. turn speed to low, and add 250ML of milk, mix well. (I find it impossible to let the fairly dry preferment dough absorb all that liquid, so I just mixed for a few minutes until the eggs and milk are well mixed together, with preferment sit in it.) add flour, sugar, and salt, at low speed mix into a rough mass, then turn to medium high to mix until the dough cleans the side of the bowl and the gluten is mediumly developed. cover and rest the dough for 15 to 20 minutes. (I am guessing the rest time is to let the dough absorb all the liquid, and also to let it cool down so it won't melt the butter.)
4.   while the dough is resting, use paddle attachment to beat the butter until it's soft, but still chilled.
5.   use the dough hook again, mix the rested dough for a few minutes at medium speed until it cleans the side of the bowl. The gluten is well developed by now. increased to medium high speed and add butter bit by bit, making sure it's absorbed completely before adding more. after all the butter is added, continue to mix for 2 minutes, the dough is very well developed and cleans the side of the bowl. now tbsp by tbsp, add the rest of the milk (60ml). by the end, the dough is silky smooth, very wet and "liquid-y", but also very elastic.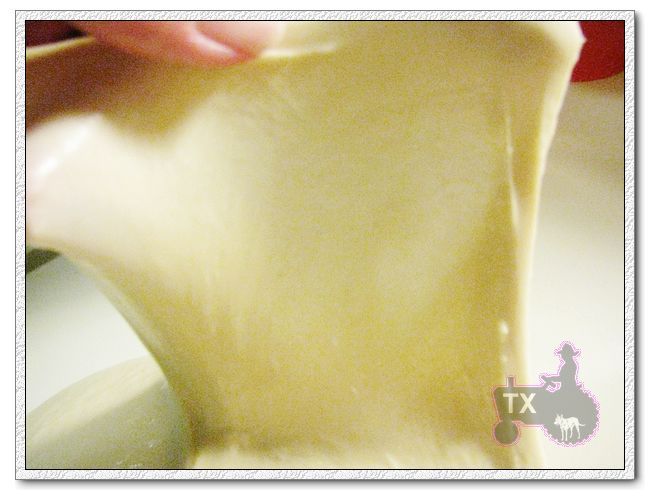 6.   put the dough in a shallow container, cover, and freeze for 3 hours to a few days. transfer to fridge overnight to warm up and finish rising before using.
7.   for Brioche Nanterre, divide 570g of dough into 6 X95g balls, put them in a 9X5 loaf pan as following (the two rows are not lined up on purpose):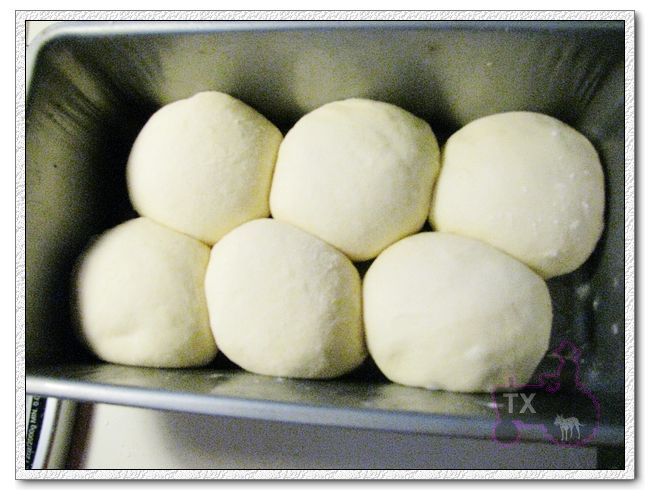 for sandwich loaf, I used my mini pan, with 4X40g of dough inside: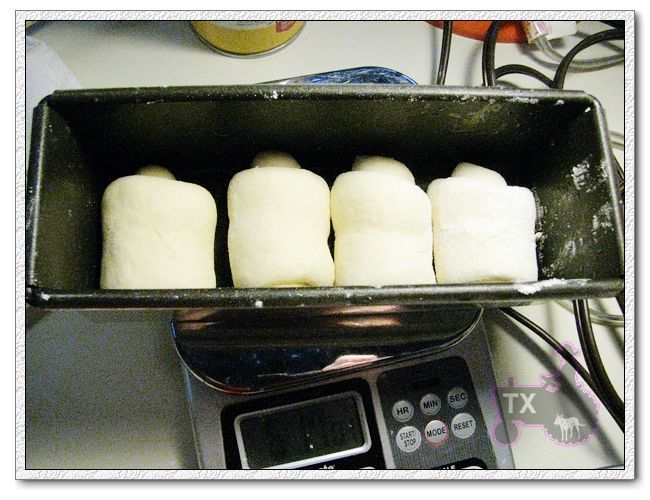 8.   proof for 2 to 3 hours until it's at least double, and still comes back a little when push with a finger. ideally at 75F to 80F. I proofed at 78F (using my DIY proofing box) for 2 hours. brush on egg wash (1 egg yolk+1tbsp heavy cream), and let dry for 10 minutes before baking.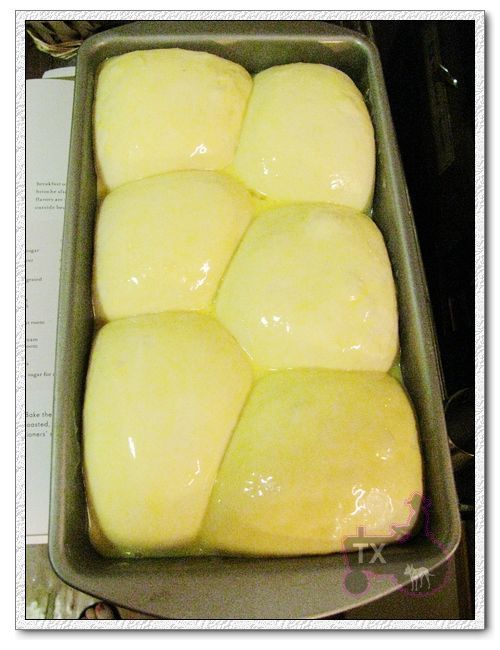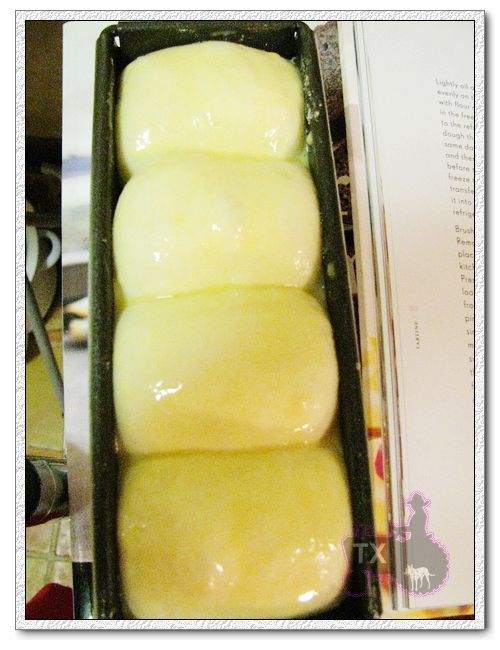 9.   bake at 425F for 15min, then turn down to 350F, and bake the 9X5 loaf for another 45min (I did 35min only). The smaller ones were baked at 425F for 15min, then 350 for 20min.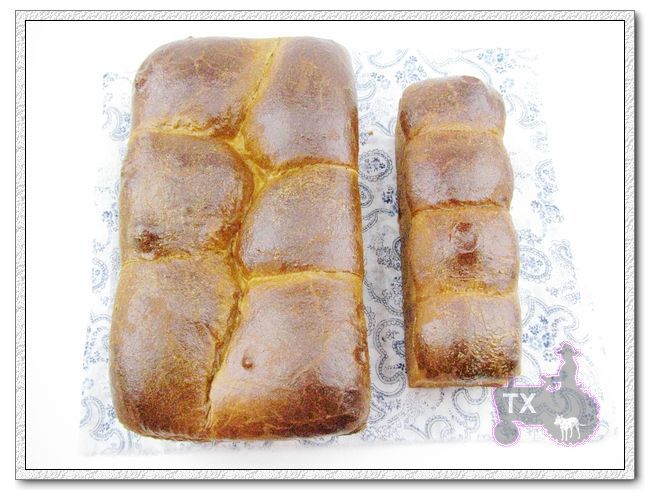 The dough "only" had ~32% of butter, not the richest brioche I've made, but it was definitely the "wettest" one. The high water/egg ratio, and the involved mixing process made the end results very light, moist, in addition to very rich. The 9X5 loaf pan normally takes a lot more than 570g of dough to make a decent sandwich loaf, but this dough just rises and rises: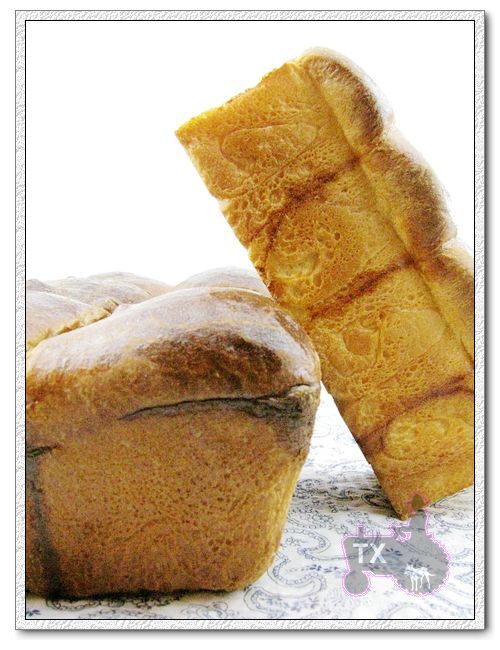 incredible crumb: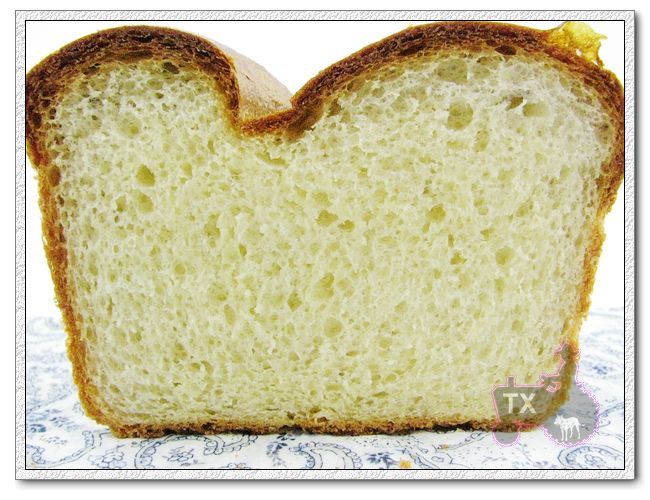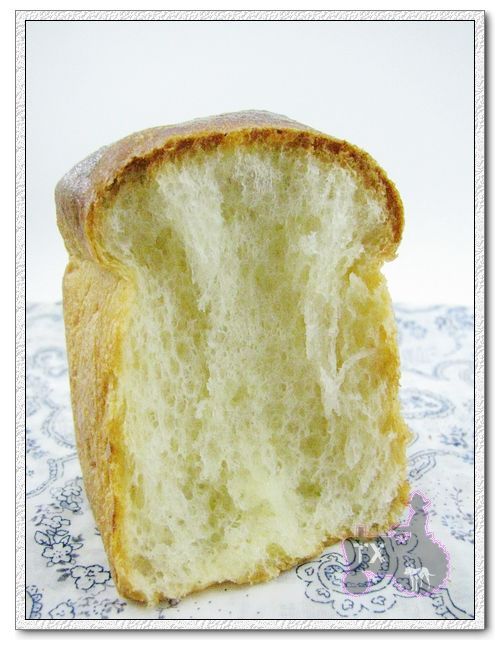 The Pissaladiere was easier, just take 285g of dough for a 9 inch tart mold (I used a pie mold), and 57g for a 4inch tart mold. roll out to fit the pan, proof for 30 to 45min. Add typical pissaladiere toppings: caramalized onion, olives, anchoves, and cherry tomato (cut side up), brush the edge with egg wash (1 egg yolk+1tbsp heavy cream), bake at 375F for 25 to 35min. Add fresh thyme before serving.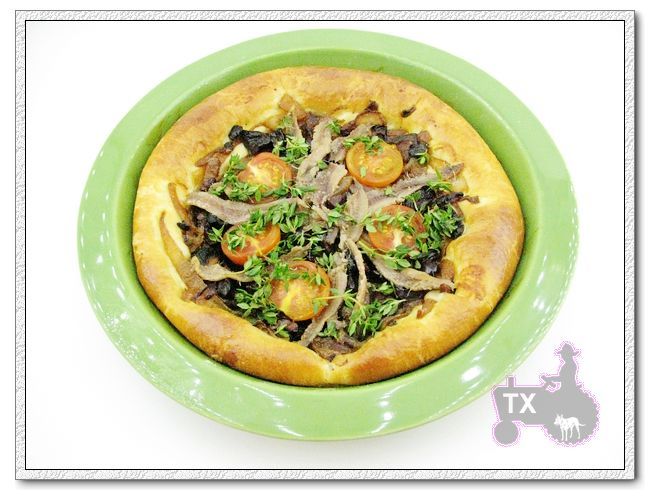 Very soft and rich dough, matching perfectly with the strong flavored toppings.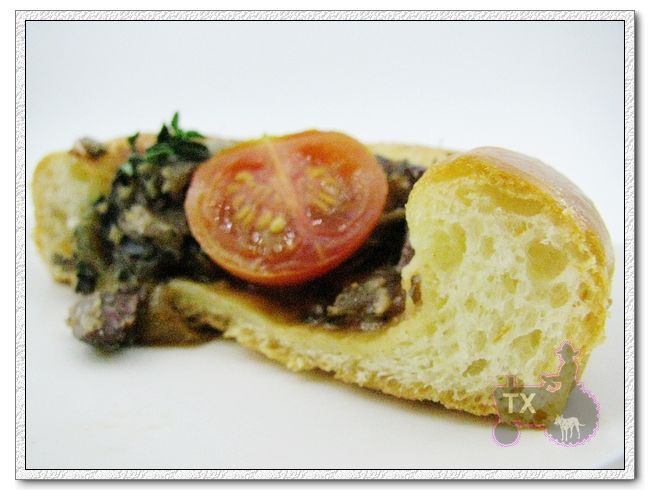 MIL's comments after eating the pizza: "It's way better than Pizza Hut." (Pizza Hut has invaded China, and most Chinese people think that's real authentic pizza!) I sure hope so!:P