Test driving my new Fibrament-D stone with my fave SD formula bread
I got a new stone last week and have made two batches of a sourdough formula I've developed.  First the stone is a 15 x 20 Fibrament-D and I love that I can bake three longish loaves.  However, my first bake was disappointing...I got pretty flat loaves. I suspected the error was mine and not the stones.
So I changed two things. I let the first proof happen at room temp--68 degrees--until doubled in bulk (about 6 hours), and then cold retarded for 8 hours (muy prior loaf was proofed at 80 degrees). I also tried to develop better surface tension when shaping (one loaf I shaped/scored better than the other and it's pretty obvious in the pic which one that is).  I'm really happy I went back to a cooler proof.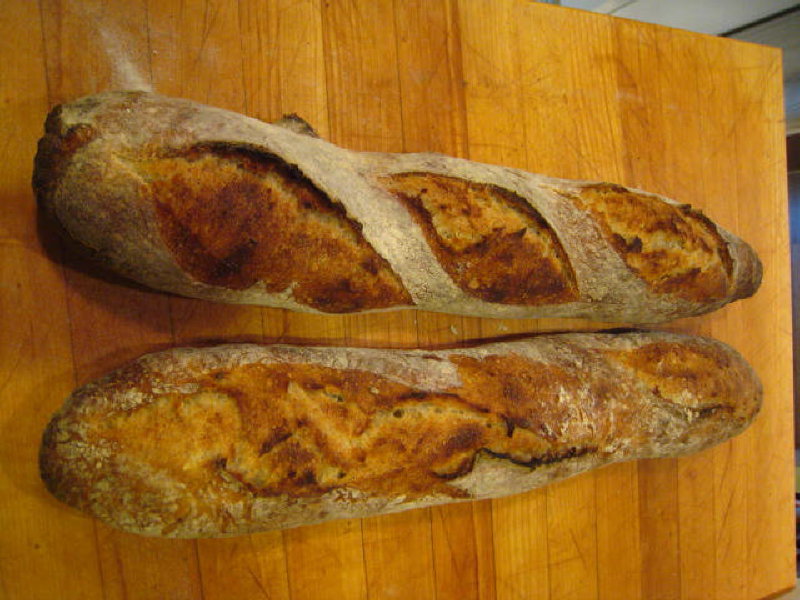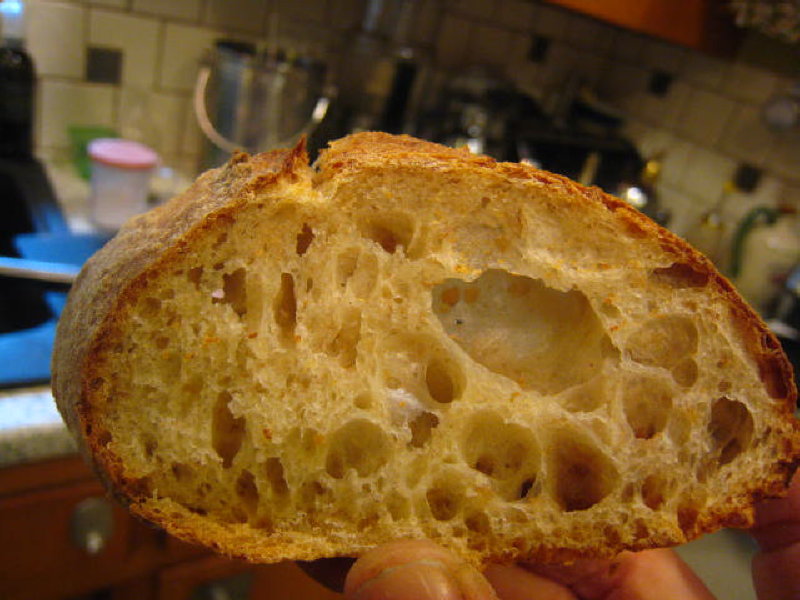 Here's the formula:
The formula:
300 g firm starter
620 g water
750 g unbleached AP flour (530 g Morbread 12% protein, and 200 g Whole Food AP)
50 g coarse ground wheat berries
50 g coarse ground rye berries
23 g salt