Here is a shot of the fruits of this weekend's first attempt of a new formula with 70% AP flour, 25% whole wheat flour, 5% medium rye flour, and 85% hydration: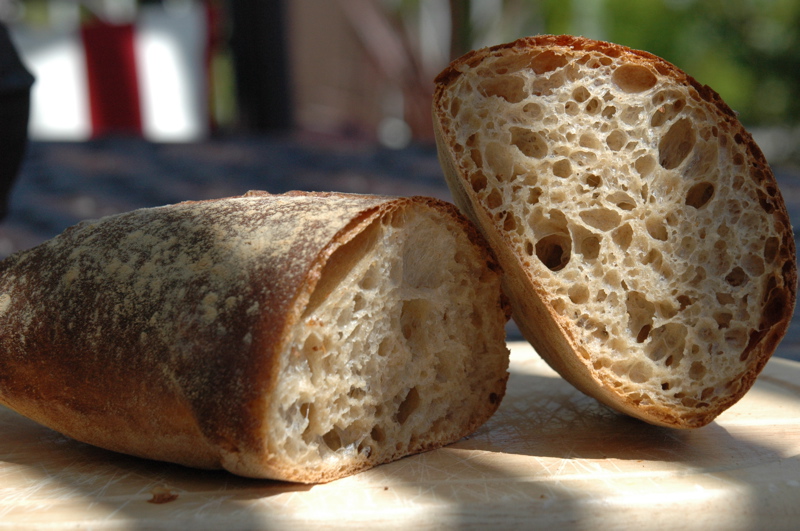 This first batch turned out wonderful. Not only did the bread turn out looking good with a neat crumb, but best of all it tasted out of this world. The bread was rich with the fragrance of whole grains while at the same time the flavors and the texture of the bread melted in my mouth. And the crust... This was by far the best crust that I have ever tasted in my whole life!!!
I am looking forward to next weekend...
Cor