Baking for Easter and Rocking and Rolling!
I was putting in this blog and we had an after shock from the 6.9 earthquake that just hit Baja, Mexico.  It was said to be felt as 3.2 here.  Really shook the neighbors up too!
I baked a...you guessed it...Buttermilk Chocolate Cake with Buttermilk choc. frosting requested by Mike my husband.  I'm trying the new unbleached cake flour from King Arthur and also their double chocolate coco powder.  I also thawed out a Sourdough Potato bread for..maybe a sandwich snack later on this evening from our Roasted leg of lamb dinner.
Wishing Everyone a Happy Easter!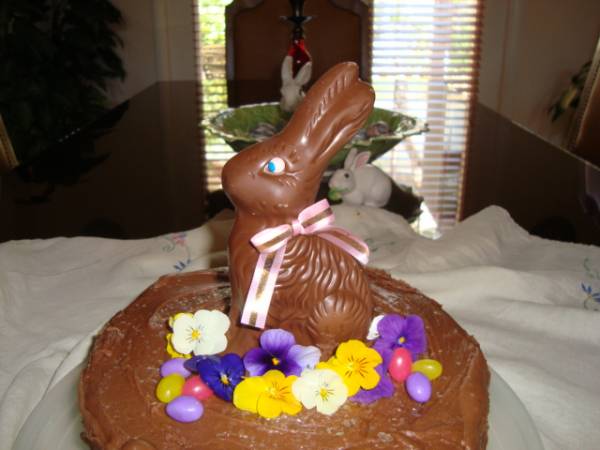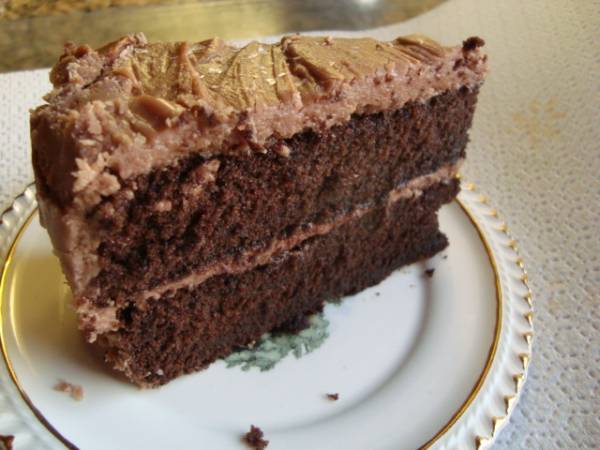 Double coco chocolately and moist...the frosting pours on warm and firms onto the cake.  Lovely flavor..now for the movie and cake!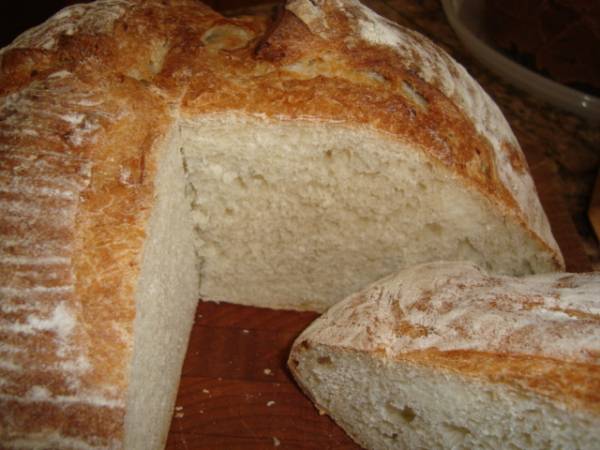 Sylvia