Sourdough English Muffin's and Brunch
This is my version of Sourdough English Muffins recipe I found the other day on the net.  It is from http://www.bakingbites.com/2005/12/cooking-school-sourdough-english-muffins correction to this link..hopefully this one works! The recipe comes from Bette's Oceanview Diner in Berkeley, California.  These muffins are delicious and make a wonderful Eggs Benedict brunch.  Though these are wonderful tasting and very easy to make I have to say the English Muffin recipe I have from Northwest sourdough are absolutely devine and still my number one favorite.  Teresa's recipe has been temporarily discontinued until published in her new book.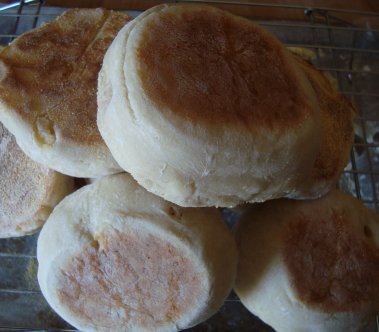 To open up my EM I poke a fork around the edges and pull it open
                                             My version of Eggs Benedict for brunch!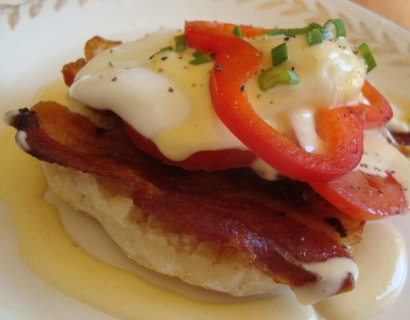 Sylvia