Great thing about baking is that you learn something new with every bake.
This was a 100% Wholewheat boule milled from Red hard spring (I think) Wheat. The wheat was milled too fast too fine, and i found the hard way, that finest stone milling causes starch damage. The results were as this:
This is the Wheat i milled (Hard Red Winter?).Very hard, like durum. I suspect that this wheat is a damaged crop. Frost maybe?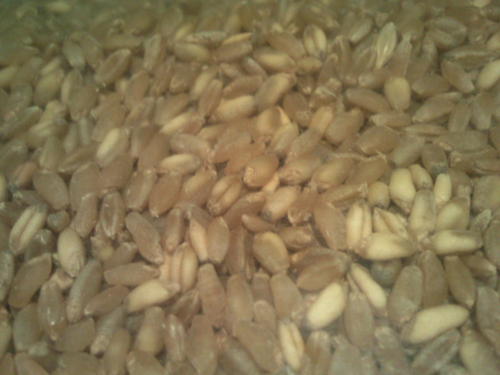 This is the pathetic Boule i spent 2 days preparing (No rise whatsoever), and baked under stainless steel bowl on a stone:
 The so called crumb: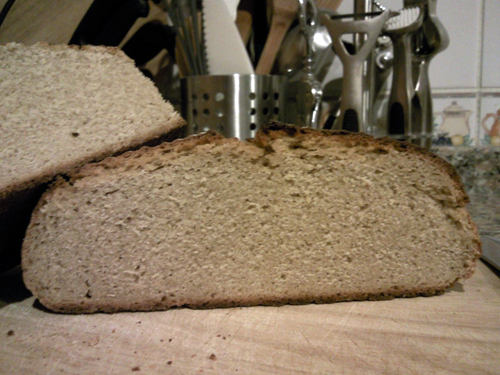 On another account, i have baked a successful (40% White WW, 30% Spelt, 30% AP)
(The Dough stuck a bit to the brotform because i pressed it in when i first put it):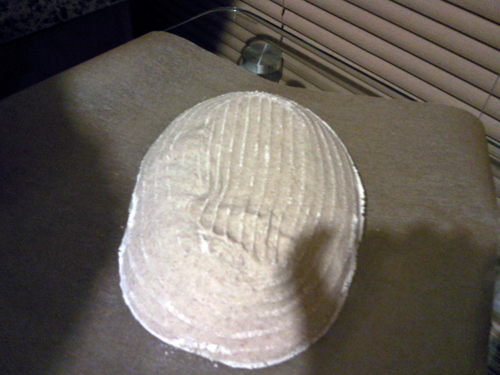 After scoring: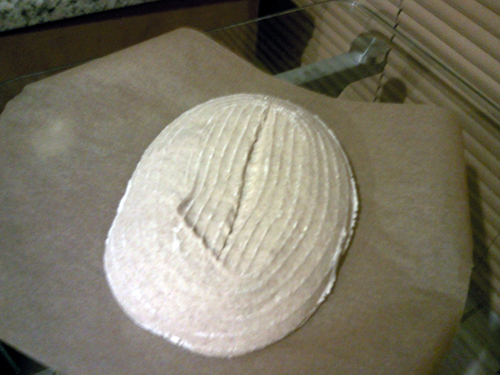 Baked under a stainless steel Bowl on a stone for 15 min. uncovered for 25 min: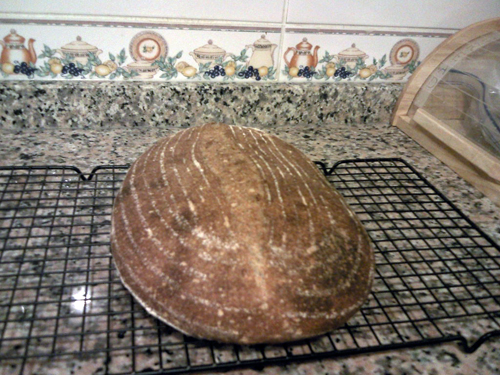 The crumb: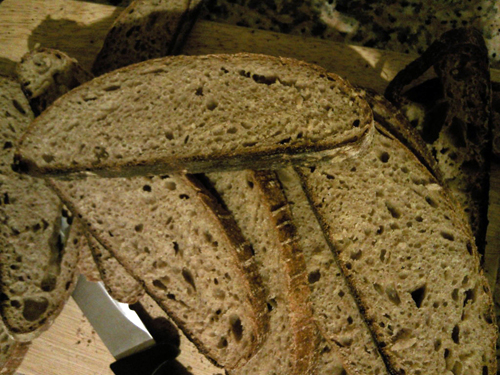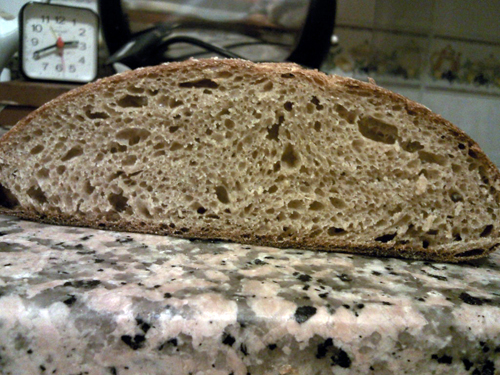 All I can say, it tasted Wonderfull, with soft creamy yet chewy crumb. I made a biga and a soaker for this. Then 24 hrs later, i combined both and did the (slap and fold french folding technique..hehe),followed by the fold in the bowl method i learned here. The overall dough hydration was 73%, and after the folding it was silky and smooth, with good gluten body.