100% White Whole Wheat Loaves - Pastries from Croissant recipe
Stuck indoors with a head cold and raining all day..What would you do?  Surfed on my PC and landed at Steve's Bread Cetera blog.  http://www.BreadCetera.com   I thought the 100% White Whole Wheat looked delicious and then I saw his lovely Croissants...my husband and I love pastries and the neighbors get a sample too,  after seeing the wonderful posts on Shiao Pings blog with meat pies in puff pastry and TaxFarmer's  croissants, my sweet tooth took over...last night I made the poolish for both.
                             Just out of the oven and cooling.  Crumb shot tomorrow.  I hope it looks half as nice as Steve's.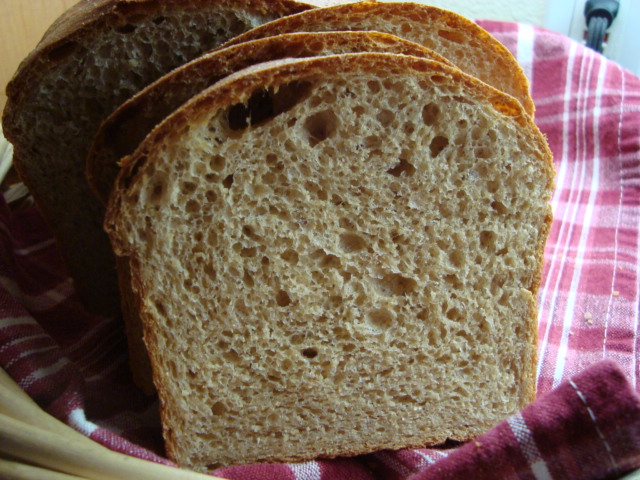 ADDED:  The bread is made with King Arthur's White Whole Wheat Flour using Steve's recipe posted on BreadCetera.
                                                   The Pastries are not made with white whole wheat flour.  I used the recipes posted on BreadCetera for Croissants for the pastries.
                          Perfect for sandwiches.  I can detect the nice honey and butter  just right in the mellow wheat.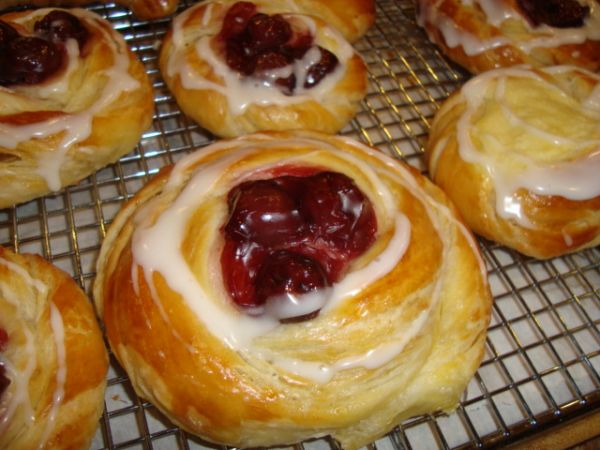 I used the Moreno Cherries from Trader Joe's..I think they are the next best thing to the canned Oregon brand sour cherries
                                       I thickened them in their own juice, almond extract with a little corn starch.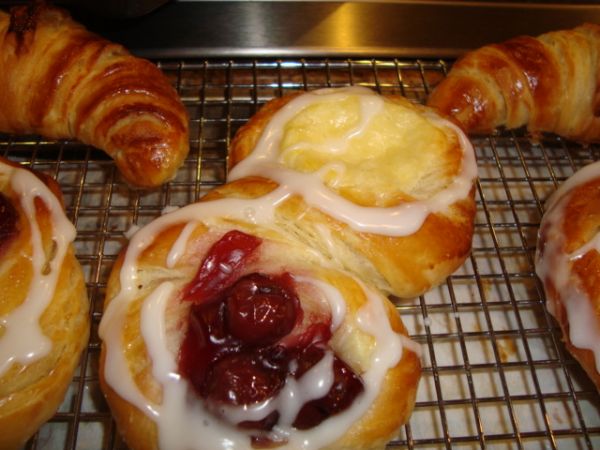 Cherry-Cream Cheese Danish - 
                                     I added fresh egg yolk, fresh lemon juice, vanilla and bakers sugar in the cream cheese.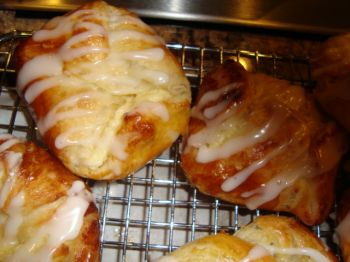 Cream Cheese Pockets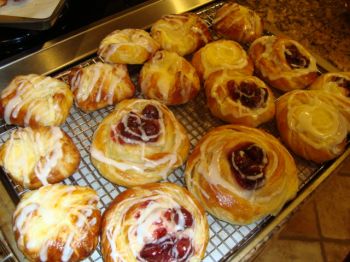 Sylvia