This weekends fun.
Home Bolted High Extration Hard Red Spring Wheat Miche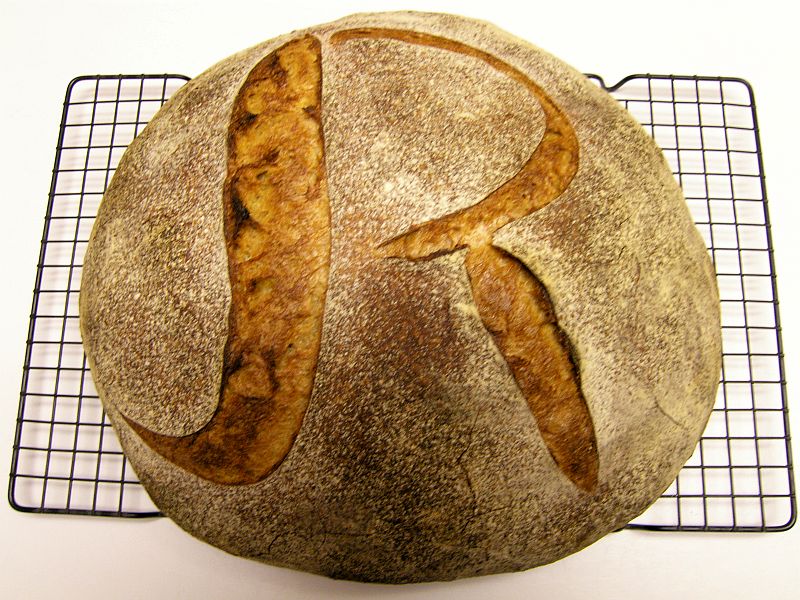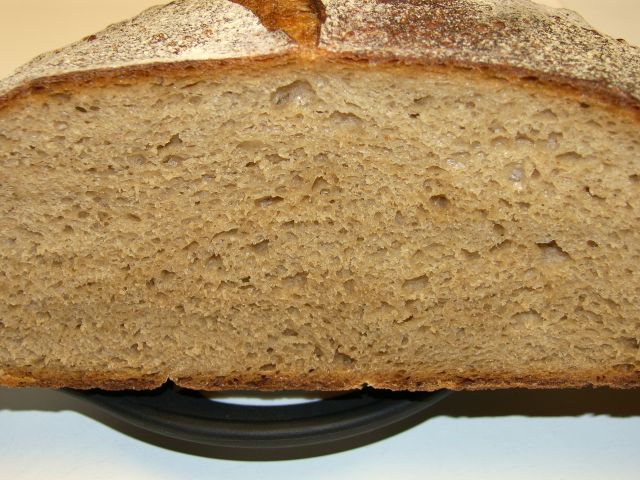 1050g Flour
578g Water
525g Leaven 100% hydration
26g Salt
Mix ingredients. Stir until there are no more dry spots. Autolyse for 60 minutes.
Fold  wait 30 minutes fold again. Bulk proof until almost double. Shape and proof
until just right. Preheat oven and stone to 500°F. Turn down to 450°F and steam
for 15 minutes. Turn down to 350°F and bake for 45 minutes. Let cool and enjoy.
Greg
 edit typo