February 28, 2010 - 2:19pm
Hello from Huntington Woods, MI. I have been following this site for several months and am impressed by the great community of bread bakers. TFL is a great source for knowledge and inspiration. I have been baking bread machine sandwich breads on and off for many years but my bread baking irrevocably changed when I received Xmas gifts of PR's Bread Baker's Apprentice and RLB's The Bread Bible. Learning to bake artisan loaves became my new passion. 
I have heard that pictures are welcomed, so a tale of getting back in saddle, so to speak. When Jim Lahey's recipe for no-knead bread came out a few years back I gave it a try. Not have worked with such a high hydration dough, the result was pretty much a disaster. Dough was stuck to the towel and my hands and not much ended up in the Lodge Dutch oven (but the bread that came out was delicious). I received a copy of Jim Lahey's "My Bread" over last year's holidays. Thanks to detailed instructions and helpful photos plus more experience in the interim I was able to bake some actually decent no-knead loaves. For his basic No-Knead bread, I followed his recipe pretty much as outlined in the book using a Lodge cast iron Dutch oven for baking. Photos follow.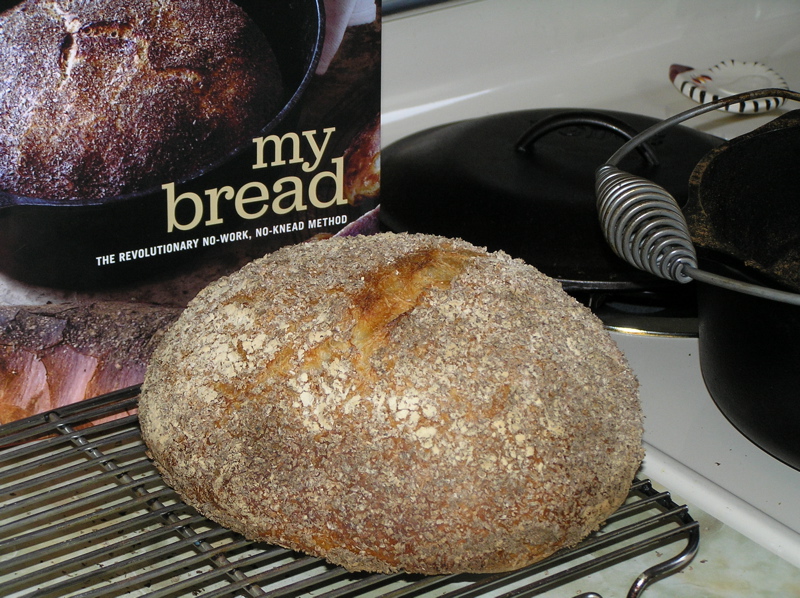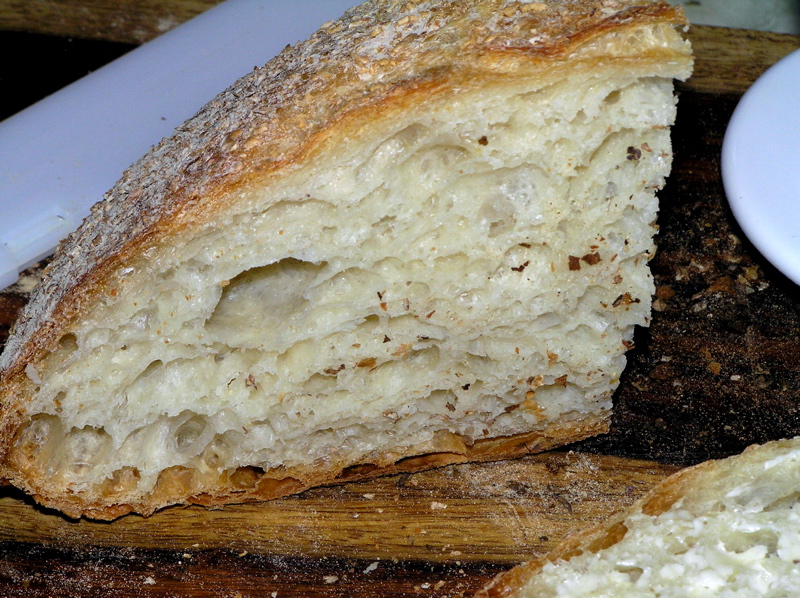 For Pan co' Santo (Walnut Bread), final proofing was in a parchment lined 8" skillet as outlined in Cook's Illustrated Almost No-Knead bread so that the loaf could be scored prior to baking. Photos follow.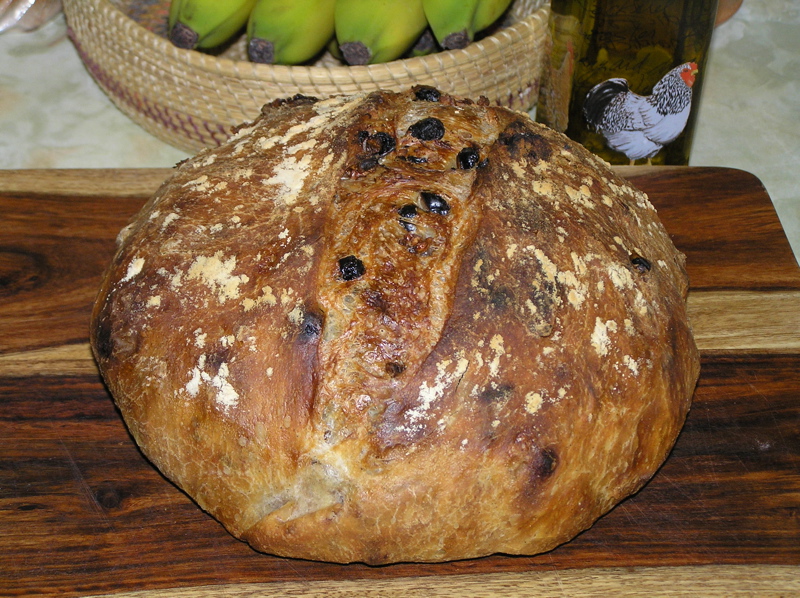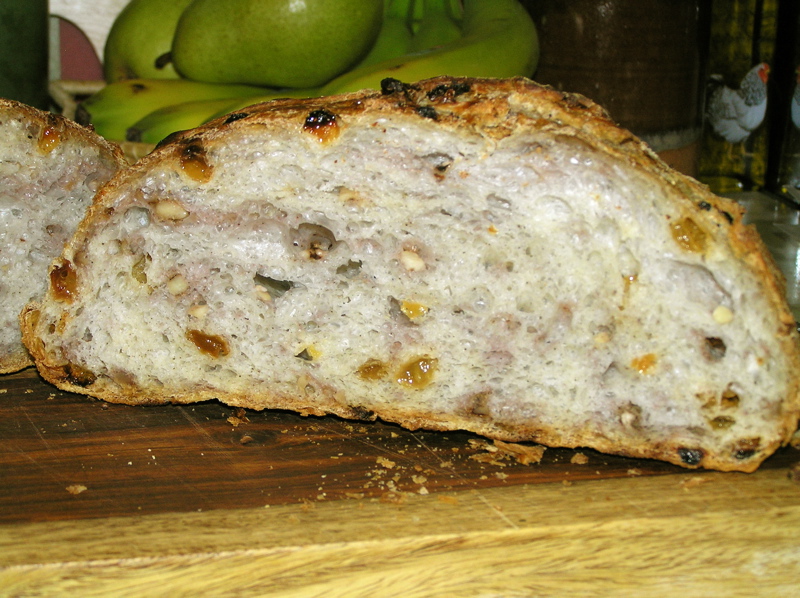 Ed