February 26, 2010 - 4:33pm
Pain de Campagne Poilane - Claypot
For the love of bread,  I woke up 5 am,  with 4 hours of sleep just to see this bread rise and baked.  I didn't regret.  
Adapted from Bernard Clayton's New Complete Book of Breads,  I tried my hand again on this Pain de Campagne Poilane.  In addition,  I also tried using a claypot to bake this.  
I'm quite satisfied with my results,  the crust was crispy,  the texture is amazingly soft unlike those others that I tried.  I would have liked more holes,  but I think what matters is the taste.  The taste is good,  a little sweetness, if I changed to sourdough,  it probably has better effect.
My 3 days experiences are here with recipe:  http://sites.google.com/site/jlohcook/home/breadmaking/pain-de-campagne-poilane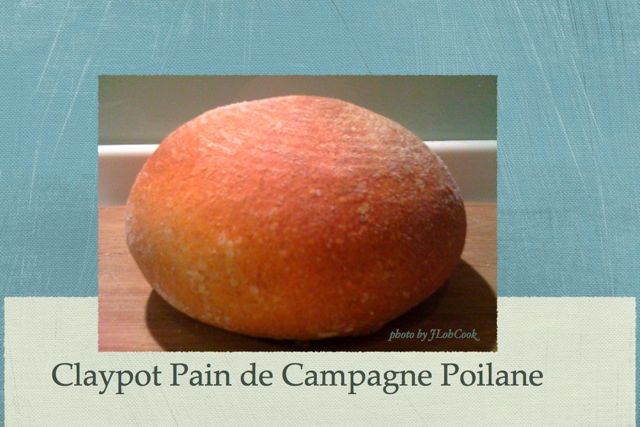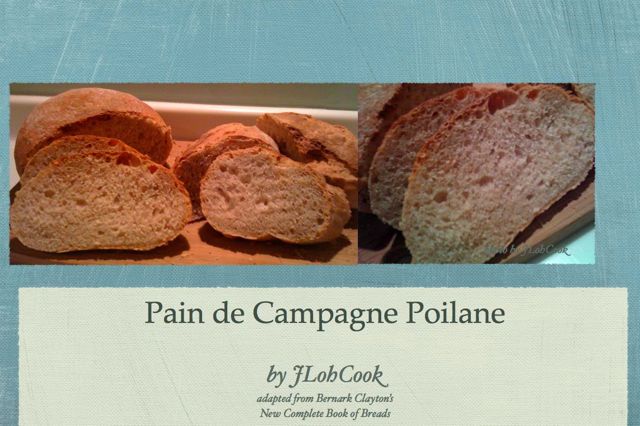 By the way - after it cooled, the boule cracked a little and seem to have shrunk. Is that normal?