February 9, 2010 - 7:49am
Something doesn't look right with my starter
 Hi All
I am totally new to bread, except for the "No-Knead" from cooks Illustrated.
I received "Local Breads" as a gift over the holidays and found out how much fun making bread really is.
Anyway, here is my issue:
I am trying to make my first starter (Actually second, first time didn't work either) for sourdoughs and following the instructions from Local Breads.
Start with 25g Rye, 25g AP and 160g H2O. Each subsequent day add 50g AP and 65g H2O (Giving a stir every 8 hours)
Never discarding any until "Signs of ready". I am on day 9 right now, this is what it typically looks like 8 hours post feeding, with what looks like what I SHOULD have throughout my "starter" but is really only floating on top in a thin layer, then hooch, then *muck*
I have never seen any "growth" and haven't moved onto the next strep of refreshing, because I think it's not ready ??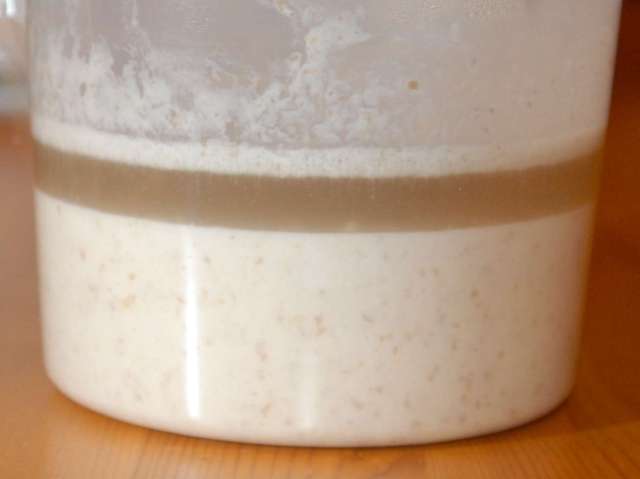 Top View: