January 29, 2010 - 1:53pm
Here is my first bread with raisins.
Recipe:
300 gm AP flour
50 gm semolina
1 egg
4 tbsp sugar
pinch salt
200 gm water
50 gm butter
1 tbsp instant yeast
handful raisins
step one:
soak raisins in warn water for 30 minuits and drain it before putting it in the dough.
step two:
combine all ingredients in mixer, leave the salt out till the yeast is mixed with flour then add salt.
step three:
after 5 minuits mixing add raisins.
step four:
mix 12 minuits, if dough is very smooth add flour carefully till it is all attached to the hook. don't add much flour, this dough should be 70% moisture.
step five:
get it our of mixer and put it in a place to rise till at least doubled in size.
step six:
put it on bench upside down and make the hamelman fold or anyother folding you do best.
step seven:
shape the dough and let it rise till at least double in size then brush with egg wash and bake for 35 minuits on 230 degrees. you can bake for more but reduce temperature to 200 (this will make harder crust).
see photos and give me your opinions my friends.
Bye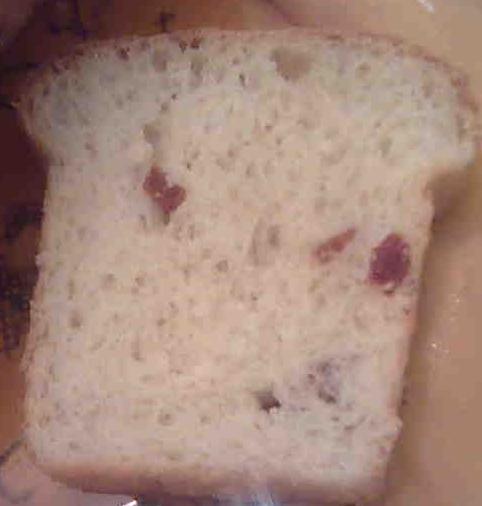 Good porosity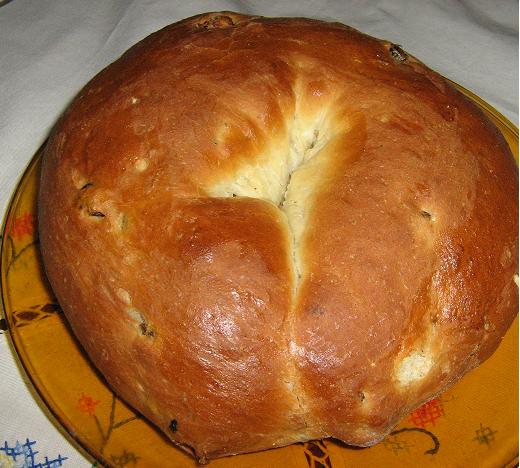 thats another loaf