January 24, 2010 - 11:32pm
As an first post, here is a recipe that I made yesterday.
Its based on one of my best sellers, I hope you like it.
Ingredients.
450g Strong White Flour
50g Dried or cooked Mushrooms, chopped.
15g Instant Yeast. (I use Doves but thats probably an English thing)
10g Salt.
350g Warm Water.
200g Grated Strong Cheddar Cheese.
Method.
Mix all ingredients and knead to a smooth dough, (about 10 minutes)
Leave to rise for about an hour, or until doubled.
Oil a baking tray.
Turn dough out onto tray, and shape to fit, then sprinkle cheese over and spread evenly.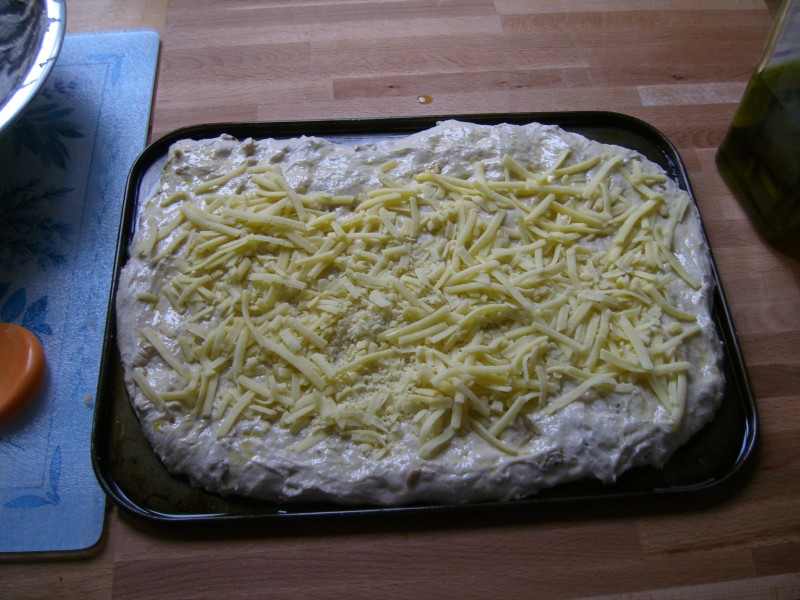 Starting from the long side, roll into a sausage, lay seam side down and slice into one inch thick slices.
Arrange on an oiled tray, and leave to prove for about 40 minutes.
While proving, heat the oven to 220C (About 450F)
Bake for 15-20 minutes, or until brown.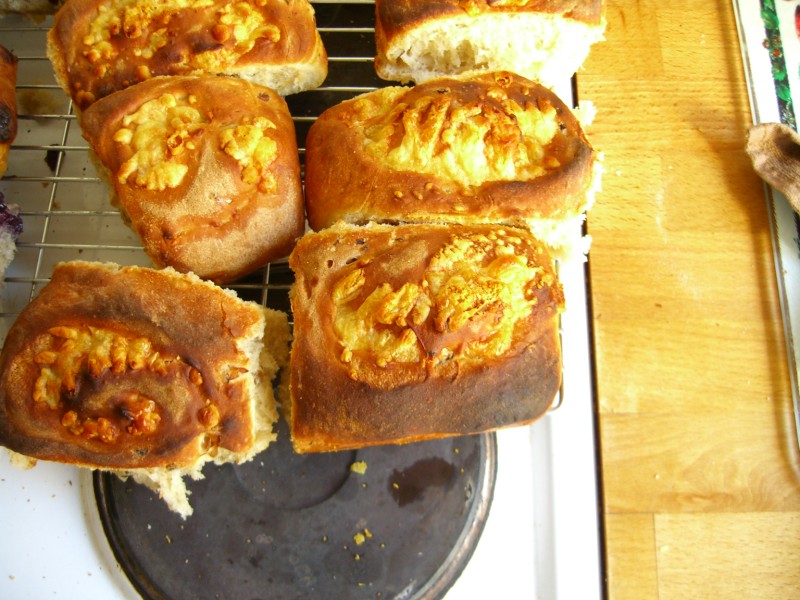 Turn out and separate, allow to cool and enjoy.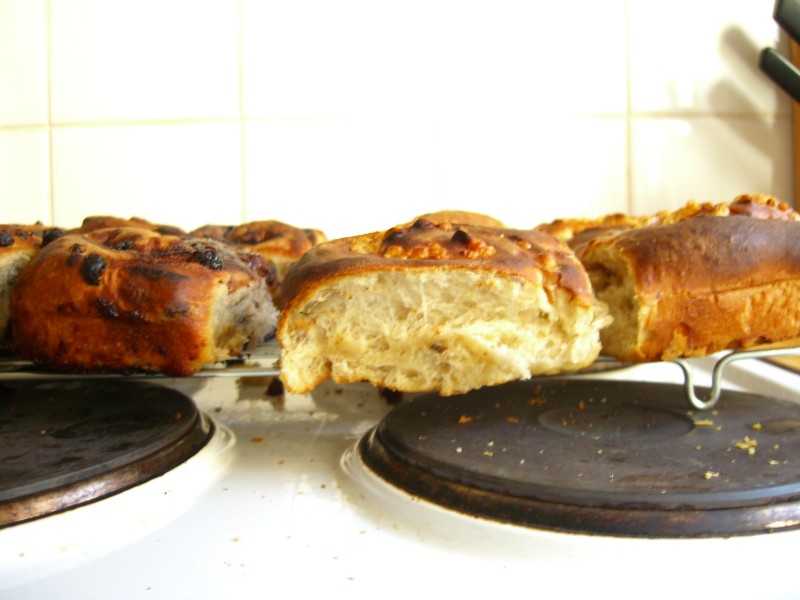 Here is a detail of the crumb, these make good burger buns,
If you like these, leave me a message. Please excuse the state of the stove!