January 24, 2010 - 1:21pm
BBA New York Deli Rye...SOOOO GOOOOOD!!!!
Hello Everyone,
Been travelling like crazy and have been out of the kitchen for what seems like FOREVER!  Yesterday and today, I was in the kitchen baking.  I've tried a few of the rye and pumpernickel recipes before, all of which failed miserably.  Feeling confident after successful 10 grain sandwich loaves and fantastic bagels, I tried the New York Deli Rye.
I hadn't fed my barm in about 3 weeks so I wondered if it would be ok.  I made the starter yesterday and it was perfect!  I can't believe this worked! YAY!  I also included some pics of my 10 grain and bagels.  Enjoy!
10 Grain Sandwich Loaf
BBA Bagels - After overnight proofing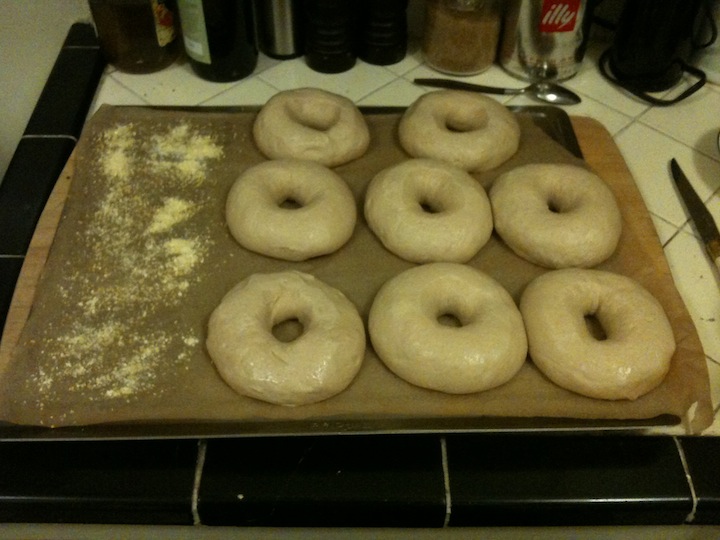 Boiling bagels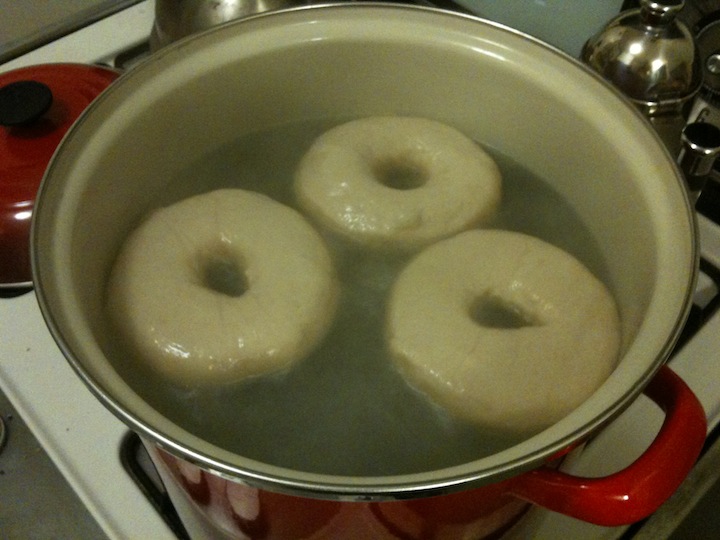 Right out of the oven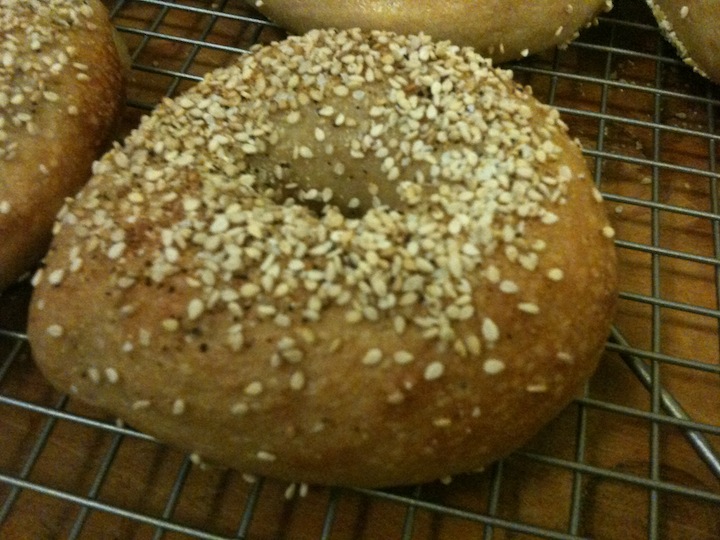 New York Deli Rye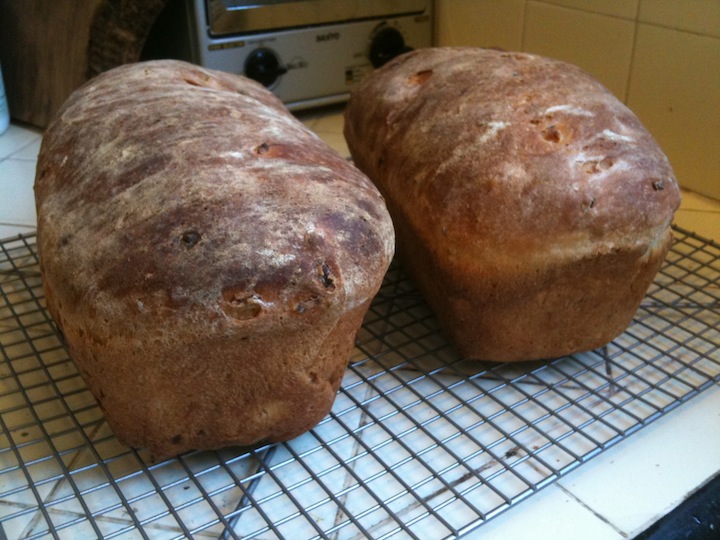 Crumb